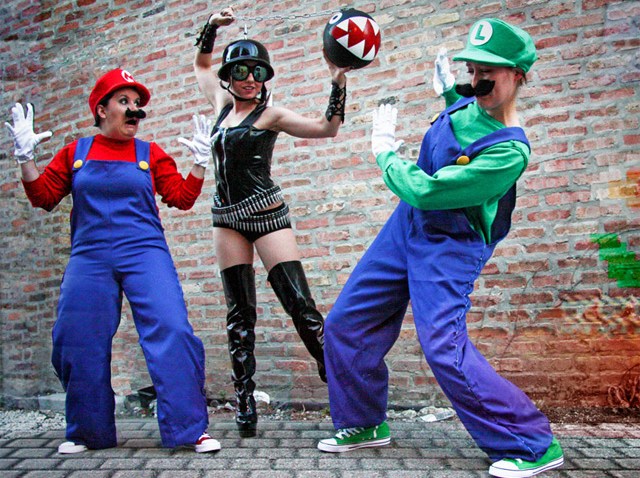 The game you loved as a kid is getting a decidedly adult treatment.

Gorilla Tango Theatre presents "Boobs and Goombas: A Super Mario Burlesque," which may go down as the most oddly-themed skin showcase we've ever seen.

The theatre is celebrating the 30th anniversary of the game, but don't worry -- we're pretty sure you won't be seeing Mario and Luigi in the buff, although they do look decidedly more feminine than the video game version.

The plot involves the two main characters becoming so frustrated by pursuit of the Princess that everything they see started to look like a beautiful, sexy woman -- which is when burlesque characters with names like Hazel Hellbender, Sweet Ginger Rose and Diva LaVida make their appearances. In short, the boys have a new enemy called "temptation" to deal with.

And just like you used scrape up loose change to pump in the machine, the audience is urged to bring coins or dollars to help the cast unlock an alternate ending.

The show debuts Oct. 8th and will be presented every Friday and Saturday night through the end of of the month.

It may be based a video game, but you'd be well-advised to leave the kids at home for this one.