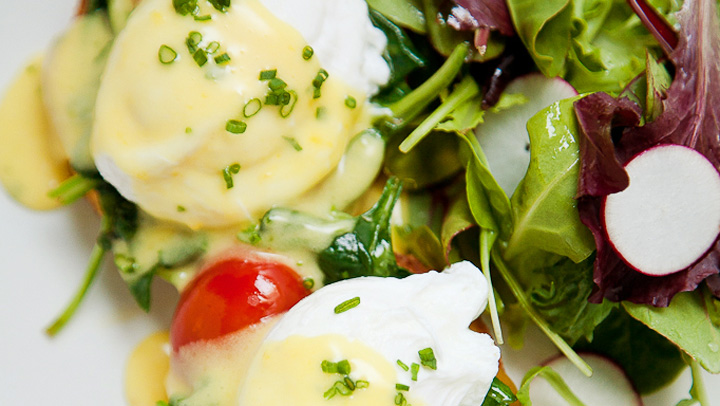 Celeb magnet Sunda restaurant is making some changes to the menu this summer season.

It all kicks off Sunday with it's newly-revamped brunch menu. The restaurant has added a Western flavor to its popular Southeastern delicacies, with the addition of some more traditional items -- just in case there's that one person in your brunch party who isn't down with oxtails.

The new items include a Blueberry French Toast (Lemon custard dipped brioche bread, fresh blueberries, maple syrup), a Brie and Mushroom Omelet (melted brie and mushroom medley, potato cake and petite salad) and the very traditional Western Breakfast (3 eggs, choice of bacon ham or chicken apple sausage, potato cake and petite salad). View Full Menu

The Eastern dishes on the menu remain, including hangover favorite Food Buddha's "Loco Moco", and our personal fave -- the Braised Pork Belly on Crispy Rice Patties.

The Sunday brunch is served from 10:30 a.m. to 3 p.m. and also accompanied by the Bloody Mary Bar and Mimosa Kits.