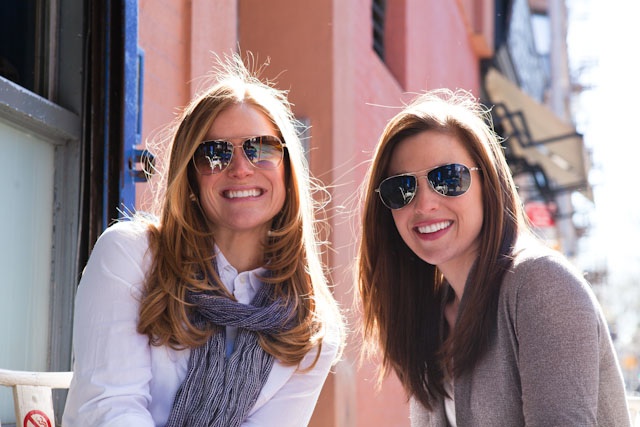 Summer in Chicago is what city-dwellers wait all year for. But as we've seen in the past month, summer days can mean scorching hot temps and some serious sunburn.
Chicago's Anne Botica and her business partner Monique Moore, the founders of sun-safe fashion brand Mott 50, spoke to NBCChicago.com about looking chic all summer long -- and protecting yourself from those horrid lobster-red sunburns.
1. How do we dress for heat and still look cute?
The entire Mott 50 line was designed to keep you as cool as possible while staying fashionable and covered! The trick to staying cool is finding the right fabrics and with over a year designated to researching fabric specifically, we nailed it! We also chose bold colors and patterns and great silhouettes, to ensure you are always looking cute in addition to staying cool.
2. What's the best way to transition from office to after-work outdoor activities since its freezing in most office buildings but sweltering outside?
Our "Faith" and "Leigh" Dresses have been quite popular for transitioning from the office to after work activities. The Faith is a shirt dress, with great gold buttons and the Leigh is a longer sleeved dress that comes in cute patterns with great rope detail. Both keep you covered in the office, but still looking chic and the fabric is light enough that when you step outside, you are fine in the heat. We also have two soft jackets, the Emily and the Colleen, great for layering in the office.
3. What are some key pieces for summer and summer travel?
The Maxi dress is one of the key pieces for summer. You can wear it to the beach or at night, its perfect for travel and comes in bright fun colors! Bold prints are also huge this summer. The Queenie skirt comes in black and white and 2 great prints. And of course, our Tunics are essential for the beach or a lunch outside.
4. What should we wear when we are already burned but going to be spending the day outside again?
Our basics are made from incredibly soft bamboo. They keep the sun's harmful rays out and still feel amazing on your skin. The average white t-shirt has a UPF of only 5! Meaning that while you think you are covering up, the harmful rays that cause aging, wrinkles and sunspots are going thru your clothes. Be sure to throw on something that is really going to protect you!
See the line and learn more about Mott 50 here.