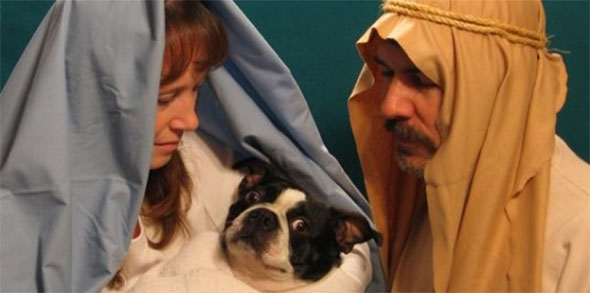 Christmas is all about joy, goodwill toward your fellow man, angels, caroling, and lest we forget, the birth of Jesus Christ.

But a couple of Chicago theatre groups are putting a new twist on those Christmas traditions, with productions that ole Saint Nick would certainly not approve of.

iO Theatre presents launched "Christmas Smackdown" this week, an evening of festive holiday songs with topics covering everything from furries to cannibalism. If songs like Christmas Suicide Hotel, Jingle Death and Severed Swedish Heads sound like a good time, then this play is for you.

"Christmas Smackdown" runs Wednesdays and Thursdays through December 22. (View Schedule)

The Second City is also getting into the alternative Christmas spirit with the Dysfunctional Holiday Revue in the e.t.c. Theatre through Dec. 27th. (schedule)

Most will be able to relate to the original sketches covering issues such as uneven gift exchanges with clueless boyfriends and couples therapy with Joseph and Mary.

After all, Christmas wouldn't be Christmas without a good dose of the absurd.