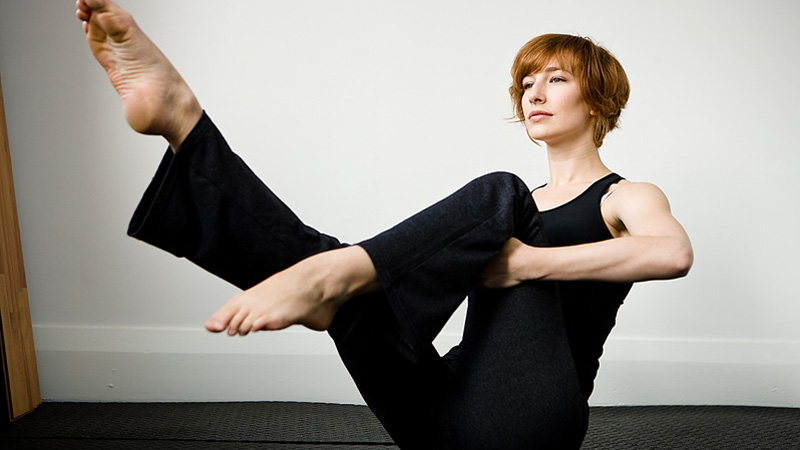 In light of these difficult economic times, everybody needs a little Zen.

Now there's a one-stop-shop to help ease your pocketbook woes while providing you with a bit of mind-body enlightenment. Yogaview on Elston, named one of the nation's best yoga studios by Travel + Leisure magazine, opened Chicago's first and only pay-by-donation yoga studio this week in Wicker Park; simply named Yogaview on Division.

Whether you have $5 or $20 to share, your downward dog is welcome here with open (buff) arms. However, no receptionist awaits you: just a modest wooden box with a small opening, plus your karmic(ally) cool instructor.

Yogaview's generous and one-of-a-kind spirit aims to make yoga more available to more people, and hopefully, in turn, grow the Chicago yoga community at large. Set inside the Ruby Room's former yoga space and alongside the Ruby Room's currently open beauty bar, rejuvenating spa, healing sanctuary and salon, this destination may prove to be a Cheeky girl's paradise indeed.

Ascend the red-velvet carpeted steps and into a glistening open space just one floor up from the street and a million miles away from your credit card debt. Candles flicker, incense burns, orchid flowers adorn the tables and the sun streams through ornate floor-to-ceiling windows.

What could be more fabulous than the beautiful setting and economically-conscious vibe? Brand spanking new yoga accessories! Colorful yoga mats, blocks, pillows and straps are all available for use. Work up a sweat, stretch those limbs and then take your meditation outside.

Yogaview on Division holds a private outdoor garden, located just through the studio's back door. Complete with a cobblestone patio, decorative antique seating and a twenty foot waterfall, now it's really time to say "om."

Yogaview has some of the finest instructors in the city and offers classes perfect for beginners, intermediate students and seasoned yogis. Check out yogaview.com for a complete schedule of classes and workshops.

When Jessica isn't writing for CheekyChicago.com, she can be found doing sun salutations on her very own yoga mat. Namaste.