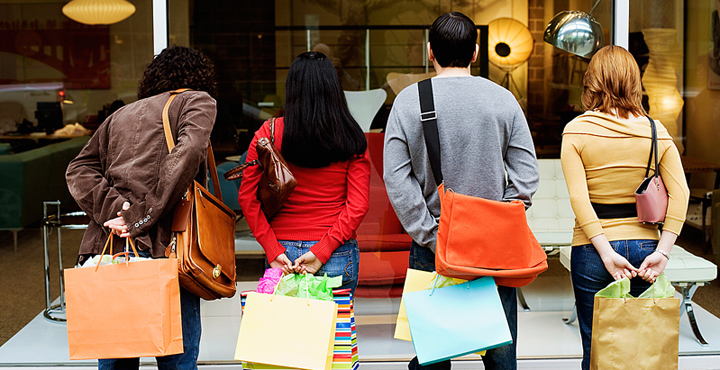 Fashionistas, rejoice. There's a new way to shop in Chicago, and it's debuting this week.
ShopAround Chicago offers an insider's guide to shopping in the city, complete with a tour guide to take you to all the hot spots.
Organizers call it a whirlwind "style exploration" to the best local boutiques in town. During your tour, your style guide will help you tap into the best resources and help you scout out exactly what you're looking for.
"Whether it's Lincoln Park, Wicker Park or the 'Ave,' ShopAround Chicago has it covered", said Sean Krista, CEO and founder of ShopAround Chicago, in a news release. "There are an abundance of untapped neighborhood boutiques with exquisite clothing for fashion aficionados or those who want to find a unique item for a special occasion. ShopAround Chicago helps clients with all of their style needs by taking them to unforgettable shops for a fashion experience."
You have a few different options when it comes to how to use the service. Choose a public tour in the area of your choice (from Lincoln Park to Wicker Park or Michigan Avenue) for $35. Or, you can go private for around $60 to have your style expert all to yourself. You'll also get more personalized service, pre-pulls and a tour that is more curated to your specific needs.
To learn more about the concept, stop by the launch event on June 14, from 6pm-9pm at Space519 in the 900 North Michigan Shops. Guests will receive 10 percent off purchases and gift bags filled with specialty items from local boutiques. Boutique spa, Buff Beauty, will host a beautiful brow bar, and drinks will be provided by, Frankie Scaloppine.
First up, shop for some walking shoes!