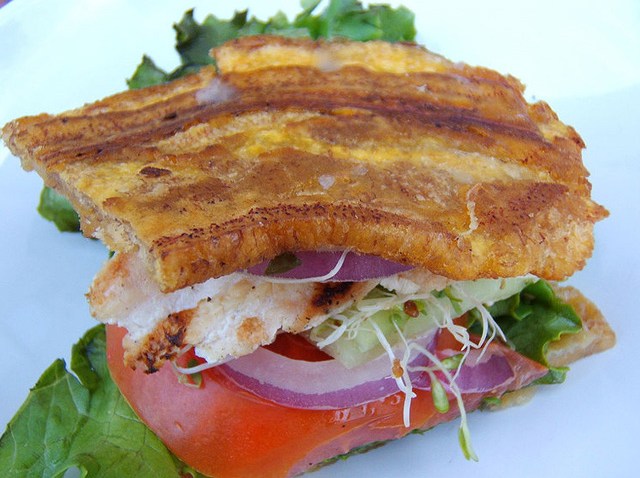 Chicago can claim a number of originals when it comes to culinary fare. When it comes to sandwiches, Italian Beef initially comes to mind, but the mighty Jibarito is also believed to have originated in the Windy.

What is it? The original Jibiroto consists of seasoned steak, lettuce, tomato, grilled onions, cheese and mayonnaise piled inside two strips of fried, green plantains smeared with garlic sauce.

Juan "Pete" Figueroa invented the Jibarito at his Humboldt Park restaurant, Borinquen (1720 N. California Ave.), and several other Latin spots have either copied the formula directly or put their own spin on it.

So who makes the best Jibarito in town? Cafe Magazine had the enviable task of testing the sandwiches at five different city restaurants and compiling the delicious results.

Click here to see which restaurant's Jibarito was worthy of 5 Cafecitos.