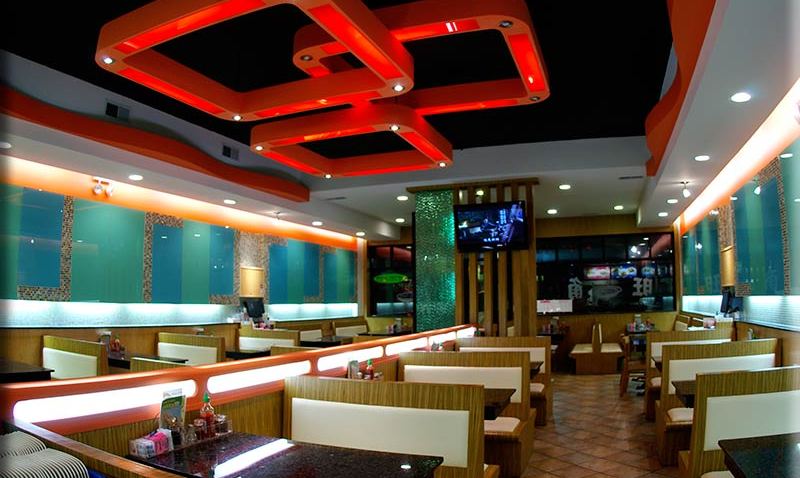 Somewhere between your last bite of dinner and last call at your favorite bar, the need for feed sets in. Conceding to Flash Taco just because it's there beomes a bit daunting after the umpteenth time — especially if you are sober and simply afflicted with a case of insomnia or an unconventional work schedule. Luckily, others have caught onto the love of having a tasty late night snack and are offering way better options than another greasy dive.
Branch 27
This is pretty much the crème de la crème of late night dining: steak tartare, goose sausage, spice aïoli shrimp tempura and curried popcorn, for starters. Not only do you have access to the bar menu of a solid restaurant until 1:00 a.m., but also the convenience of an awesome crafted beverage list as well. And really, who wants to travel all over the place for your food and your drink during this time of the year?
Longman & Eagle
The reason for going to Longman & Eagle for late night food is really a toss up between awesome snacks like rabbit pâté and wild board Sloppy Joes, or trying to pick up someone in the usual crowd of hot yupsters. Just make sure that if you settle with the housemade pork sauage you don't have any sauerkraut in your teeth first.
San Soo Gab San
The upside of this Korean barbecue joint is that it's open until 5:00 a.m. for late night bulgogi cravings. The downside is that it's a bit of a trek, pretty expensive (about $20/person) and a slight safety hazard, as it requires cooking your own meat over an open flame. On the other hand, it is both dangerous AND fun!
Chi Cafe
In addition to staying open until 5:00 a.m. on weekends, this Chinatown late night spot gets a seal of approval from aja's Josh Linton. Preferring to stay out of the mainstream food scene, Linton says he often finds some of his favorite flavors from Chi Cafe and is often enough that he doesn't even need to see the menu. The price point hits the mark, with specials all falling under $10 and even better: the restaurant offers delivery.