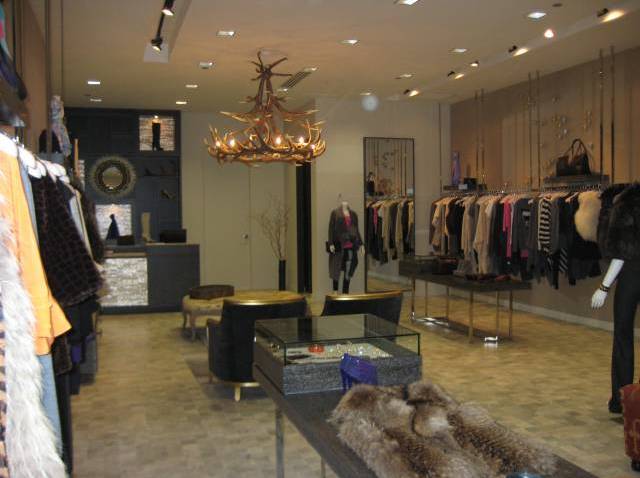 When you ask a trendy chick on the street where she got her stellar coat, more often than not, she'll proudly inform you that you can't copy her because she got it at a specialty boutique outside of Rome. Typical.

Those days will occur less often now with the opening of Sarca, a new specialty boutique in the Gold Coast.

Owner Alexis Cozzini traveled the globe in search of hard-to-find pieces before she settled on her luxe selection of duds. We're talkin' highly-coveted euro brands like Pura Lopez, Zimmerman and Stefanel that you won't find at department stores or other shops around town.

Her intentions? To give the stylish set an opportunity to bounce around town dressed to the nines, without having to fly across the ocean to acquire such pieces. Not that we all don't want to do that, but c'mon, let's be realistic.

The majority of lines inside Sarca stem from Italy, Paris, London and Australia, but come Spring 2010, they'll have more designers from Spain and South America to celebrate that warmer weather.

Throughout the year, Sarca carries 24 different designers, many of which are exclusive to Chicago, and some, exclusive to the United States. You can spend some serious time -- and money -- inside this joint once you start perusing everything from cocktail and everyday wear, to shoes, bags and accessories.

The little boutique is tucked inside a little strip of shops in the Gold Coast, and the décor is just as cool as the clothing. The contemporary décor is what she calls "urban rustic chic" -- and we dig it.

Find Sarca at 710 N. Wabash. 312.255.0900.