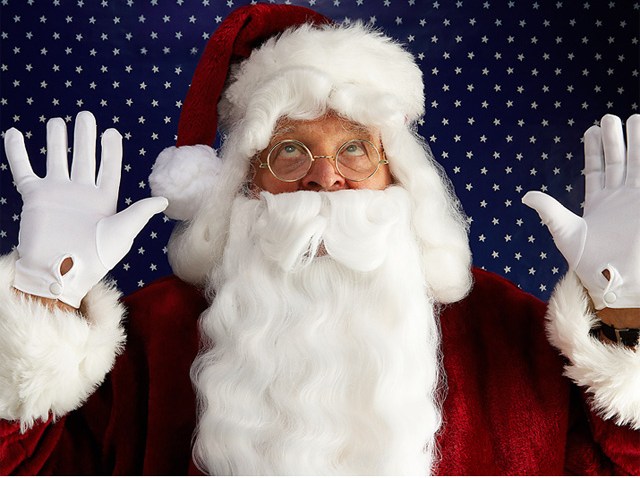 THE SULTAN OF THE SOUTH POLE VS. THE THIRD REICH: Hitler isn't thrilled about the idea of losing World War II, so he concocts a plan to kidnap Santa Claus and harness his magical powers. That's the premise of "Santa Claus Conquers The Nazis: The Musical," a hits the stage at Comedy Sportz. 929 W. Belmont Ave.; Lakeview. Saturday. Midnight. $10.
LOLZ: If it weren't for Youtube, who knows what might have happened to comedian Bo Burnham. While in high school, Burnham recorded a bunch of videos and posted them on the site, which led to him becoming an Internet celebrity. The fresh-faced comedian brings his edgy jokes to the Lakeshore Theater on Saturday. 3175 N. Broadway St.; Lakeview. 7 p.m. and 10 p.m. $25.
ESCAPE THE RETAIL PANDEMONIUM: Why submit yourself to the long lines and the angry, sales-crazed masses who flock to big box retailers when you could shop the Bucktown Bazaar and support local DIY designers? This handmade-crafts fair brings in more than 60 artists at the Holstein Park Fieldhouse. 2200 N. Oakley Ave.; Bucktown. 11 a.m. to 5 p.m. on Saturday and Sunday.
MORE JIM HENSON MADNESS: The Gene Siskel Film Center screens two classic Jim Henson movies this weekend that show the depths of the man's talent: the somewhat-disturbing "The Dark Crystal" (Sunday, 2 p.m.) and the kid-friendly "The Great Muppet Caper" (Sunday, 4 p.m.). 164 N. State St.; Loop. $10 general admission. $7 for students. $4 for SAIC students and faculty. $5 for film center members.
NOT ON MY SUEDE SHOES, MAN: Throw on your best Buddy Holly outfit and swing by The Orbit Room for the Rock-A-Billy Chili Cookoff on Sunday. Plus, there's plenty of drink specials, like $4 Bloody Mary's. 2959 N. California Ave.; Avondale. $10 to compete. Contest starts at 4 p.m.