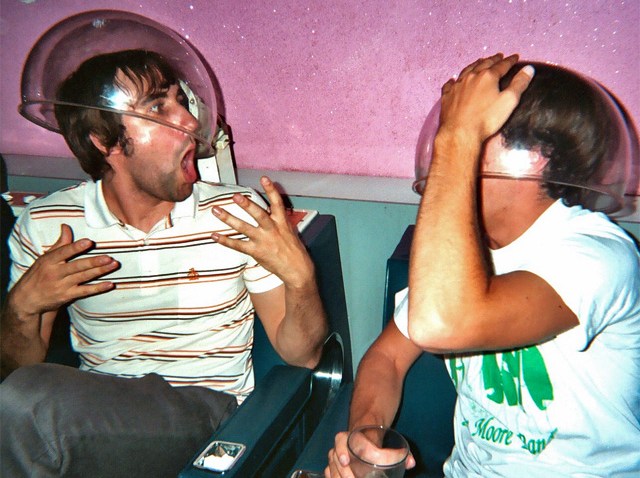 Veteran nightlife aficiandos were upset last year to see the popular Sonotheque go under, but this week we'll find out if its replacement holds up.
Beauty Bar, a salon-themed bar concept, will open Thursday at 1444 W Chicago Ave.
It'll be the first Chicago location, with the original concept born in New York City's East Village in an old salon, and subsequent locations popping up in Brooklyn, Las Vegas, Austin, LA, San Fran, San Diego and most recently in Portland.
The Chicago location is owned by Beauty Bar founder Paul Devitt and the two partners behind Empty Bottle, Bruce Finkelman and Peter Creig Toalson.
The entertainment bill includes featured DJs, film screenings and after parties.
It all kicks off Thursday with Baio of Vampire Weekend, who will take over DJ duties after the band's Riviera Theatre show, along with Kid Color.
On Friday it's Spandexxx night, featuring DJ Sadie Woods of White Label, and Saturday, DJ Chuck English of the Cool Kids will rock the party.
Five bucks will get you in each night, and $10 scores the ladies a martini and a manicure.
Hitting the bars never looked so good.