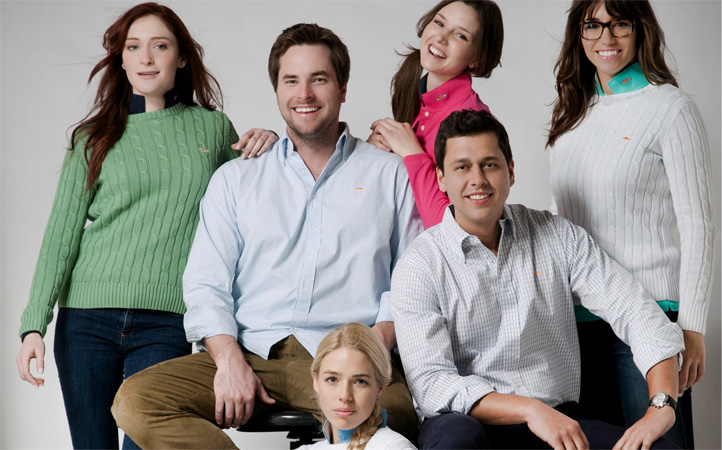 Spring is in the air, and so are some new designers.
Chicago natives Charlie Roth and Owen Schnaper left their jobs in the financial world to launch an apparel line for men and women looking for sharp and timeless designs. The line, called Salmon Cove, is a classic apparel line for men and women designed for those with a "work hard, play hard" mentality.
The designs take the look of East Coast preppy and bring them to the Windy City, offering men's and women's polo shirts, men's and women's sweaters, men's button down shirts and tote bags. The bright color scheme and signature salmon logo make the line its own.
Avid golfers and tennis pros can snatch up a few of the line's cove collar polo for spring, which features a contrasting color band and 97 percent cotton with spandex blend.
For men, the signature button-down (a tailored cut gives the shirt a made-to-measure feel and double button barrel cuffs) is a hot commodity.
The clothing ranges from $59-98 and can be purchased at salmoncove.com
We're just happy the designers were sick of finance--it worked out, quite fashionably, just in time for Spring.