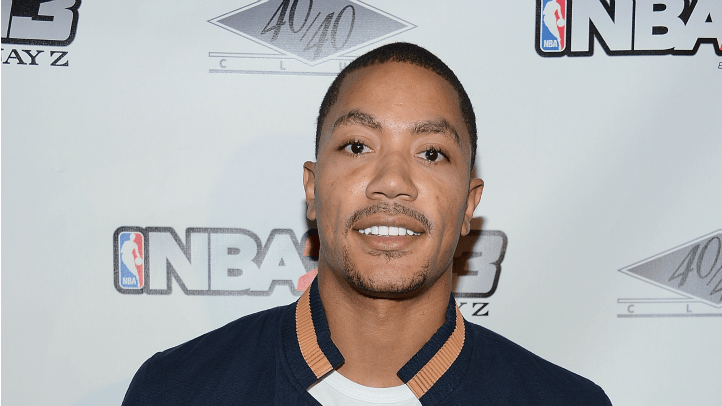 Dr. Brian Cole, the team physician who performed Derrick Rose's ACL surgery, stresses that an athlete's recovery from a severe knee injury is not just based on the physical, but also the mental aspect of rehab.
"Strength-wise, he's less likely to injure the knee again," said Dr. Cole of Rose during a mid-May press conference. "If you look at the reasons athletes do or do not get back to their pre-injury level of play, there's no question the psychological point is a part of it."
While Rose has said he feels stronger in his knee and team representatives have said he's ahead of schedule, he admitted Monday to the mental stages of recovery being his biggest challenge at this point.
One of the key parts of Rose's game has always been his freakish athleticism and almost instantaneous ability to change directions. It's those skills and abilities that have made him one of the toughest covers in the NBA.
Being a right-handed player, his left leg is naturally his strongest. And because of the injury to his knee, Rose acknowledged having a fear of cutting and making those quick changes in direction that he's been known for.
"Cutting is the hardest thing in the world right now to do – I'm scared of it," said Rose during the Bulls media day. "When I get that [fear] out of my system, I think I'll be pretty close [to coming back]."
Rose has a visible scar, approximately two inches in length down the front of his surgically repaired knee. It'll be a permanent reminder of what happened to him on April 28. But Dr. Cole, Rose and everyone around the Bulls organization have acknowledged his positive attitude going a long way in helping to quell that fear. He'll just have to continue to be patient.
"If you look at a typical progression, he'll be doing basketball specific activities very early on and that's just great feedback so he can say, 'Hey, I can do this'," said Dr. Cole.
"Then you start doing sort of non-contact, basketball-friendly activities against other people so he can start getting a sense of ... 'I trust my knee.' And he will learn to be able to trust his knee."