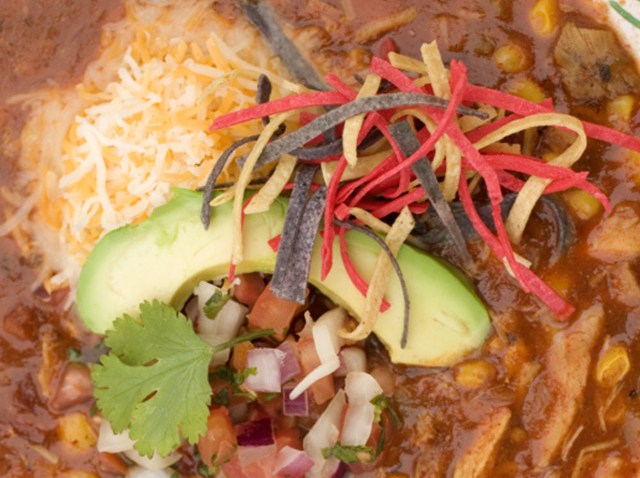 Chili is the consummate cold weather food, but Rockit Bar & Grill is taking the typical method of ground beef and beans to a new level with its second annual Chilifest.

Every day this week, a specialty chili will be on the menu at the downtown and Wrigleyville outposts, in addition to the regular offerings that include Turkey Chili, Chili Mac and Chili Cheese Fries.
Monday: Duck Confit and Pork Sausage Chili (pinto beans, tomato and applewood smoked bacon and chervil, $10)
Tuesday: Mole Poblano Style Chili (ground beef, dark and smoky ancho peppers with Mexican chocolate and cilantro, $10)
Wednesday: True Texan Chipotle Chili (all meat chili (no beans) made with slow braised chipotle rubbed beef brisket with tortillas and sour cream, $10)
Thursday: Super Hot Chili (chopped black beef with "ghost peppers" Bhut Jolokia, scotch bonnet peppers, habanero peppers and red kidney beans, $10)
Friday" Scallop and White Bean Chili (poached scallops, cannelloni white beans and sweet red bell peppers, $10)
A portion of all chili sales will benefit the Greater Chicago Food Depository.