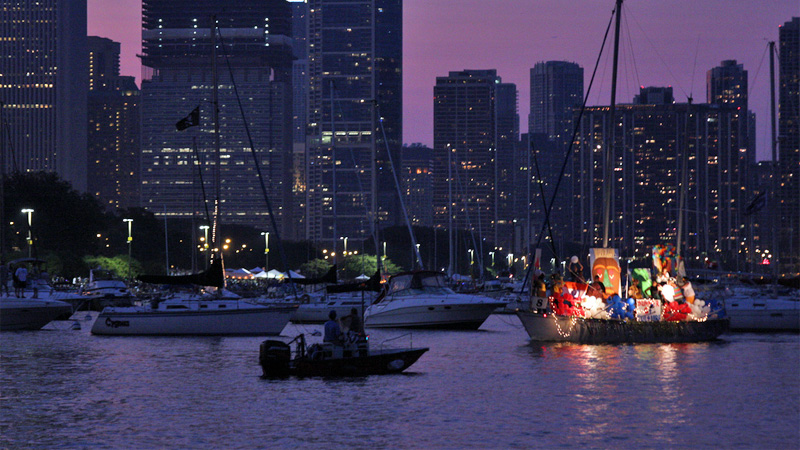 Don't feel like waking up early in the morning to stake out a spot for Venetian Night Saturday? Consider taking in all the action at the Shedd Aquarium.

The Shedd is holding a Venetian Night event called BLU. It takes place on the North Terrace, which provides a stunning backdrop for the fireworks and the boats on Lake Michigan.

Guests will enjoy hors d'ouerves, cocktails and music from a variety of musicians including the UIC Jazz Trio.

The party takes place from 7 p.m. to midnight and tickets are $125 each and can be purchased at the door. All proceeds from the event benefit Shedd's Making Waves Campaign.
More On Venetian Night

Around two dozen boats will be decorated in this year's "Hollywood on the Lake" theme.

The official Venetian Night festivities kick off at 6 p.m. with the Red Bull High Rise at Grant Park's Butler Field (100 S. Lake Shore Drive). BMX superstar Ronnie Renner attempt to break his own Guinness World Record for the highest air reached on a motorcycle on Saturday.

At 8 p.m., the Chicago Fire Department Air/Sea Rescue will perform. The Lighted Boat Parade begins at 8:15 p.m., with the fireworks popping off at 9 at a location just east of Buckingham Fountain across Lake Shore Drive.

Other events related to Venetian Night include: