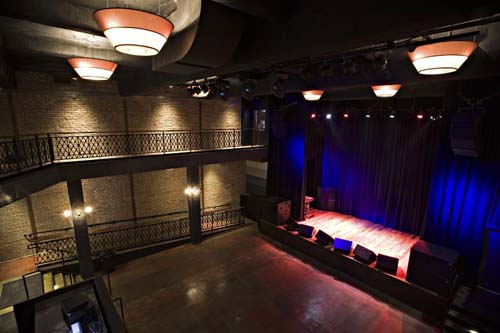 Chicago certainly has its share of worthy concert venues to choose from, and one of the best is Lakeview's Schubas.

Naturally, when word got out that Schuba's owners, Chris and Mike Schuba, were opening a new joint, live music fiends couldn't wait to see the encore.

Well, the wait is over and the buzz has been tremendous. The newly-opened Lincoln Hall (2424 N Lincoln Ave.) offers many of the details that makes Schubas so popular -- an intimate atmosphere, stellar sound, quality bookings and a cordial staff.

The 8,400 square-foot venue has two levels, each offering full-service bars, clear sightlines and room for up to 500 patrons.

And don't fret if you have emotional (or perhaps gastro-economic) ties to Schubas' culinary counterpart, Harmony Grill because the Schuba brothers strongly believe in the blending of music and munchies. Lincoln Hall offers a full menu and a chic dining area that includes menu items like Buffalo Chicken Satay ($6) or a good ol' hamburger ($9), which is embellished with caramelized onions and served on a brioche bun.

Of course, we'll still continue to show Schubas plenty of love, but Lincoln Hall is a welcome addition to the family.

Neph, lead music writer for CheekyChicago.com, can't wait to see Elvis Perkins and eat mac and cheese at Lincoln Hall.