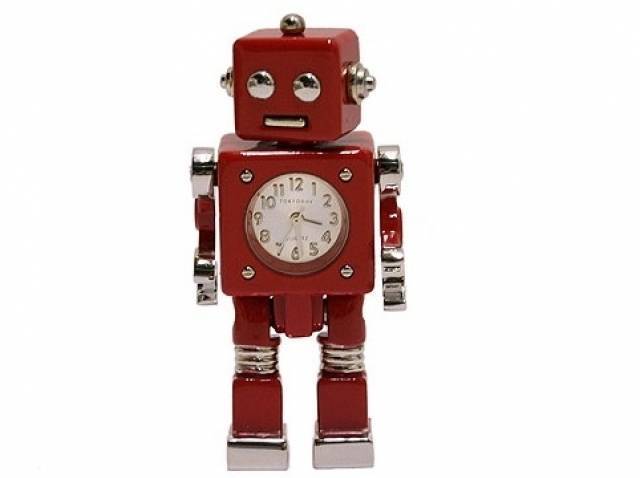 MORNING, ZOMBIE: Passing time at work just got a little more entertaining thanks to the Tokibot Robot Clock. Moveable arms and legs make this little guy key for arriving sanely at 5 a.m. Available at Art Effect.
VERMEIL ON SALE: Get this Philip Crangie bracelet made of gold vermeil for more than half off at Tula. It's on sale now for $129.00, down from $310. Gotta love the bargain shopping. Get it here.
HAMMER TIME: The hand forged and hammered wave shaped ring, known and the Woobie, is inspired by blemishes on hand-hammered metals and organic imperfections in nature.
Available at
Jules
. In gold or silver.