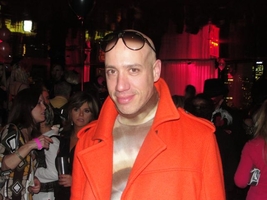 Having a little trouble fitting into your skinny jeans? Let stylist Robert Verdi help!
On Tuesday from 7am-1pm, Verdi, who's worked his fashion expertise on Eva Longoria, Hugh Jackman and Kathy Griffin, be at the Thompson Center (100 W Randolph St) to celebrate the start of fall jeans season with a unique event hosted by the cereal Special K.
Women can take a little strut down the pop up runway during the event and drill Verdi on how to look good in their jeans this fall.
And for those who can't make it to the event, never fear -- you can still strut your stuff by taking a "walk" on the virtual catwalk this fall. Submit photos and videos on Special K's Facebook page.