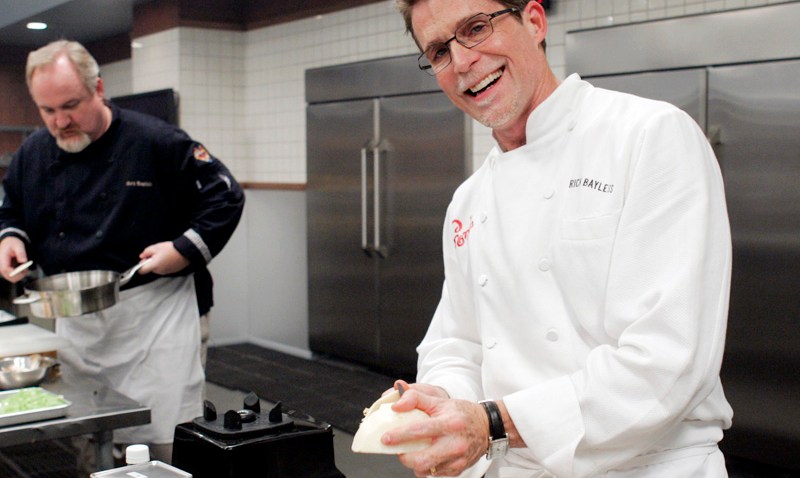 Keep an eye out for an oasis in your alcohol-fueled haze over the next three nights in the Gold Coast.

Ketel One Vodka, in association with uber-chef Rick Bayless, is setting up the Ketel One Canteen Thursday through Saturday at Mariano Park (Rush Street and Bellevue Place), according to the Chicago Tribune.

The canteen will be set up each night between midnight and 2 a.m., and will offer complimentary gourmet food, bottled water and chauffeured rides home.

Bayless won't actually be on location cooking the food, but provided Ketel One with four of his signature recipes, including soft tacos made with smoky shredded pork, avocado and fresh cheese and crusty black bean subs, the Tribune reported.

The promotion is intended to drive a point home about responsible drinking. Similar promotions are also being held in New York's Meatpacking District and in West Hollywood this weekend.