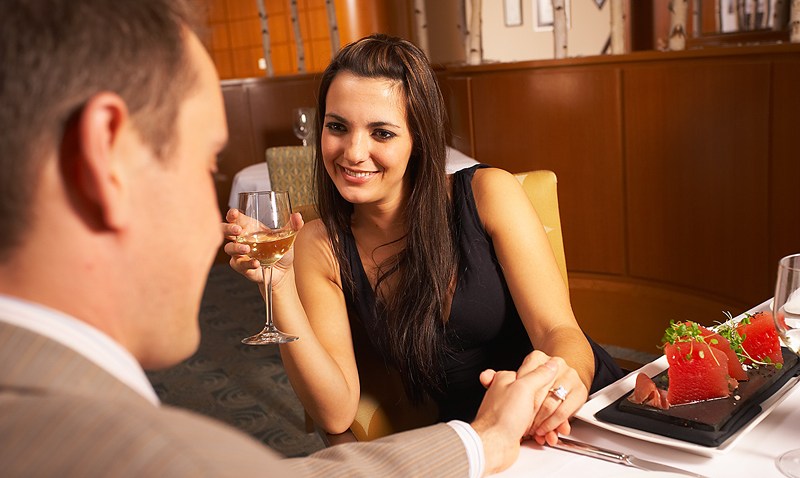 It's now officially spring (despite the snowstorm on Saturday), and we're all looking for ways to lighten the load. Several restaurants have recently unveiled spring menus that feature dishes perfect for warmer weather, and some even take the burden off of our bank accounts, as well. Read on for the latest news from Chicago's dining scene.
Diners at West Loop favorite Red Light can try executive chef Jackie Shen's new spring sampler menu, which offers a three-course dinner featuring "From the Sea" or "From the Land" options for $20.09. The first course features your choice of a lobster roll, black-tie shrimp and scallop, or a chicken wing, pork satay and five-spice rib. The second course offers either a fresh fish entree or a pomegranate-glazed center-cut pork chop in a black vinegar-veal stock reduction. The sweet finish comes courtesy of a pineapple flan. The Red Light spring sampler menu is available from Sunday through Thursday evenings throughout April.
Fleming's Prime Steakhouse & Wine Bar in River North welcomes a $5 burger promotion and a spring prix-fixe menu featuring light Caribbean flavors in April. The new three-course menu starts off with your choice of a butter lettuce salad or the Beach House Garden soup; the entree choices include steak Caribe (a jerk-rubbed hanger-style steak with parsley-garlic sauce and red onion salsa), Kingston Banks roast chicken (a half spring chicken marinated in coconut milk and island ginger with roasted tropical sweet potatoes and plantation bacon) and salmon citron (broiled salmon steak marinated in citrus-pepper-garlic sauce with a black bean cassoulet). You can also choose one side dish of mashed potatoes, sauteed mushrooms or green beans to accompany your meal. The flavorful dessert consists of a pineapple tart with vanilla ice cream and caramel sauce. The spring prix-fixe menu will be available for $39.95 through June 20. Also new for Fleming's is a $5 burger promotion, offering a prime sirloin burger served either plain or topped with double cheese and peppered bacon along with double-thick shoestring potatoes throughout the month of April.
Marche, a West Loop mainstay with French bistro flair, is currently showcasing a new spring menu packed with seasonal items like pan-seared diver scallops with truffled sweet pea puree, wild striped bass in a citrus buerre blanc with asparagus tips and sauteed green garlic, and the "Fete de L'Amour," a half-pound, house-ground hamburger stuffed with Port Salut cheese, wrapped in house-cured bacon and topped with friseed onions, wild mushrooms and granny smith apples. You can also add foie gras if you're feeling especially decadent. A new cafe menu is also available at lunchtime, offering well-priced dishes in petite portions ($4-$16).
At Shaw's Crab House (with locations in River North and Schaumburg), a new menu offers a chance to become more eco-friendly. In partnership with the Shedd Aquarium, Shaw's will unveil its new "Right Bite" menu on Wednesday, April 1, which features sustainable seafood choices sourced from eco-responsible fisheries and suppliers. Many of the items listed on the menu are part of the Shedd's "Right Bite" program, which highlights species that are abundant, well managed and caught or farmed in environmentally aware ways. These best choices are represented on Shaw's new menu with a variety of oysters, clams, crab, halibut, whitefish, perch and salmon dishes.
Copyright FREEL - NBC Local Media