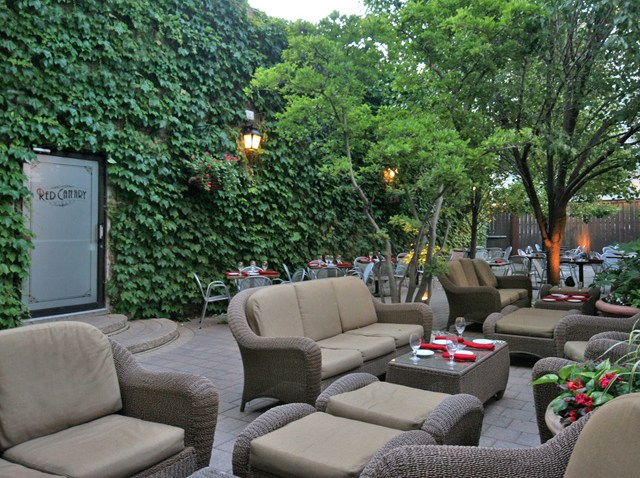 It's not uncommon for a Chicago business to wait until well after it's open to work through the red tape and bureaucracy that is the city's zoning and liquor laws. Sometimes it's to the customer's benefit, with a few weeks or months of unplanned BYOB status. But sometimes the business closes before unveiling all it has to offer (did you know the recently closed Sam's in the South Loop had a beautiful rooftop deck that was never used -- two years after it first opened?).

That helps explain why at a time when most people are thinking about their fall wardrobes, and a couple months after they first opened, River West bar/restaurant The Red Canary (695 North Milwaukee) announced this week that they've finally opened their patio.

No worries, you have until October 15 to soak in all 2,200 square feet of it, and the recently unveiled weekend brunch from 10 a.m. - 2 p.m. may be the best opportunity to do so.

Chef Rick Spiros is serving up a varied menu, with items such as Cheddar Biscuits and Fennell Sausage Gravy, Banana Belgium Waffles with house-made bourbon vanilla syrup, shaved chocolate and whipped cream and Brioche French Toast with blueberry compote.

You can also wash it all down with their "bottomless bloodies," which should go a long way toward distracting you from that soon-to-come chill outside.