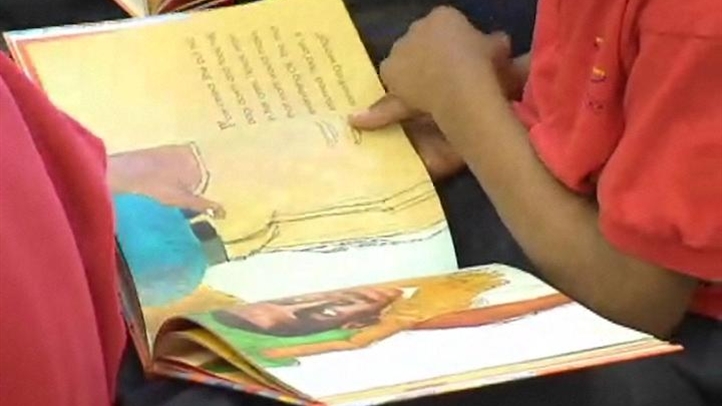 A talk show host, a community leader and a Chicago firefighter: three men who put their day jobs aside for students at Nicholson Technology Academy.
It's part of the Chicago Public Schools' Real Men Read program, designed to let young students see and experience positive male role models.

"They will know that it's possible throughout their lives to be able to do whatever they want to do," said Jamar Bryant, who volunteers to read to students as part of the program.

Bryant and his fellow readers say it's especially crucial to South Side neighborhoods like Nicholson's. "I think it's important for kids to see someone that looks like them doing something positive," said Marc Ferman, a firefighter.

"[It's important to] have black males come into the class and read to them," said volunteer reader Garrard McClendon. "Especially if they don't have that example anywhere else."

CPS launched the program to inspire kids to improve their reading skills and introduce them to men who value education. It worked. Men from diverse career backgrounds volunteered to read. "Doctors, lawyers, politicians, clergy," said Nicholson Principal Rodney Hull.

Ask Hull about the program's impact and he'll tell you to look no further than the students' faces during the one-hour sessions.

"For many of our kids, this is the first time they've had a male role model reading to them," said Hull.

"It's an amazing program," McClendon said. "I think it should be replicated all over."