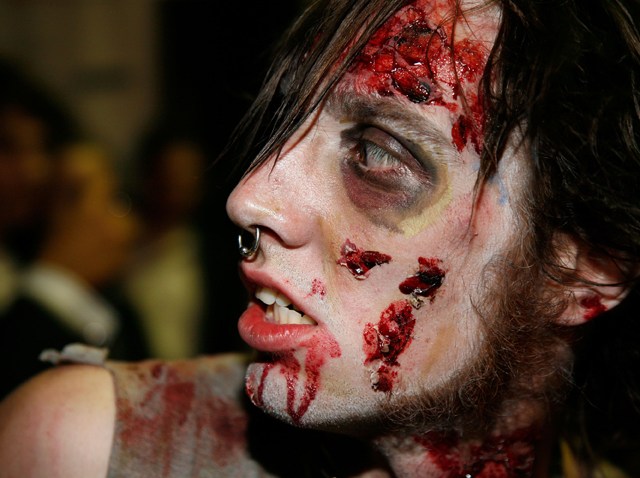 Zombies are sooo in right now. "Zombieland" took the top box office spot over the weekend, and later this month, the world will come together to perform the Thriller routine at the exact same time -- a dance popularized by, of course, zombies.

If you weren't blessed with the natural rhythm bug, you'll be thrilled to know that Latin Rhythms Academy of Dance & Performance is hosting "Thriller 101" dance classes.

Latin Rhythms is putting together a Chicago Team for the "Thrill The World 2009" event, where participants will be making a run at the Guiness Book of World Record for the "Largest Simultaneous Dance." It all goes down on Oct. 24 at 7:30 p.m., with 72 cities and 10 countries expected to participate.

Several Thriller 101 classes are available leading up to the event (See Schedule).

The Latin Rhythms Chicago performance will take place at the Humboldt Park Boathouse at 1400 North Sacramento Blvd.