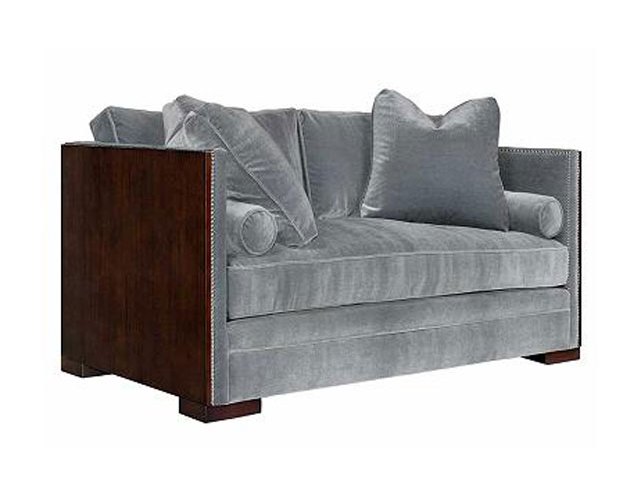 In the market for some new furniture? How does a $15,000 loveseat autographed by Hugh Hefner sound?

"The Hef," as it's called, will debut next month to coincide with this year's 50th anniversary of the Playboy Clubs.

"The design of the loveseat speaks to the sensibility of a time when suits and sexy were au courant," said Bryan Batt.

Batt designed the 1960s-era piece and should know a bit about the time period. He also plays Salvatore Romano on the award-winning AMC drama "Mad Men."

"It was one of the last real iconic design eras," Batt said. "Everything was streamlined, like the fins on the back of a Cadillac."

Only 50 of the loveseats will be made. The signature of Playboy founder Hugh Hefner will be placed under a cushion and sewn in as a permenant label.

The loveseat will be covered in a gray mohair, with nail head detailing, rosewood side panels, down-wrapped 2.0 density foam seat cushions and all-down back cushions. Each will retail for $15,000.

They'll be sold exclusively through HazelnutNewOrleans.com, a design shop that Batt co-owns with a partner.