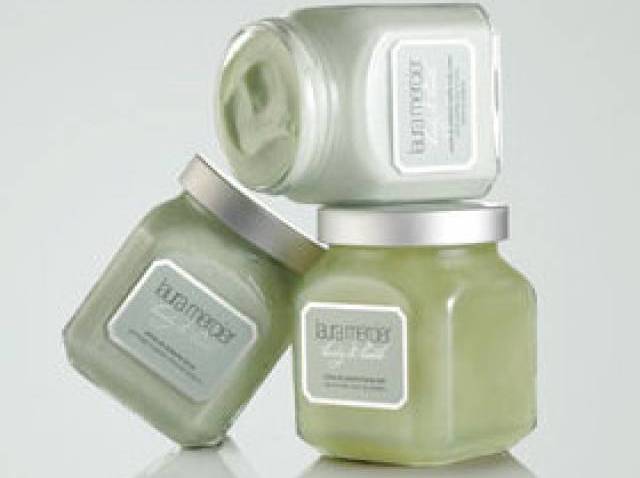 We could never get enough of Laura Mercier's heavenly-scented body products in the past, but we went wild when we recently discovered the new pistachio flavor as an addition to the Mercier broad.
Souffle Body Cream inspired by the creamy and nutty aroma of pistachio desserts; It sounds like a sweet-lover's dream. And it is. It's
Laura Mercier's Crème de Pistache
, a blend of almond, praline, hazelnut and freshly whipped cream that is heavenly when applied all over the body for smooth, supple skin. And the scent, oh that scent.
If you're new to Laura Mercier body products, this isn't the first time she's impressed us with her scents; the
Almond Coconut Milk
,
Chocolate Truffle Souffle
and
Crème Brulee
products are all equally to die for as well. And notice they all sound as good enough to eat as they do to sniff.
Do we sense a dessert theme here? It's the sweet life, and we're lovin' it.
The new scent also comes in Honey Bath for a coma-induced bubble bath, and a body scrub, which uses fine-milled pistachio to scrub off excess skin.