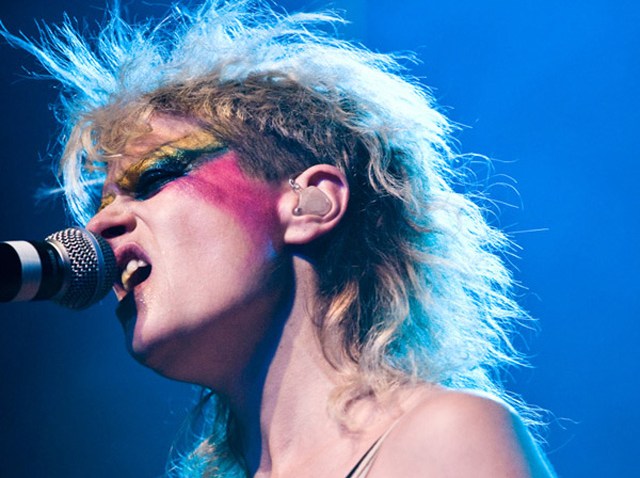 ROCK SHOW: The foul-mouthed Peaches brings her neon pink hot pants to the Metro. She's been blowing minds since her first album, "The Teaches Of Peaches," which is basically one giant WTF!? Rapper Amanda Blank opens. 3730 N. Clark St.; Wrigleyville. 9 p.m. $23 in advance. $26 at the door. 18 and older.
YUP, WINTER'S COMING: According to romantic comedies, falling on your butt while ice skating makes you the cat's meow. So listen up singles: today marks the begining of outdoor ice skating at Millenium Park's McCormick Tribune Ice Rink. Located on Michigan Avenue between Washington and Madison Streets; Loop. Noon to 10 p.m. $10 for rental skates.
ARSTY FARTSY SALE: Impress your distant relatives from rural America this holiday season by buying them a ton of artsy crap or, er, "cultured" crap. The School Of The Art Institute at Chicago hosts its annual holiday art sale at the MacLean Center Ballroom, and 85 percent of each sale goes to the student artist. 112 S. Michigan Ave.; Loop. 11 a.m. to 7 p.m. Admission is free.