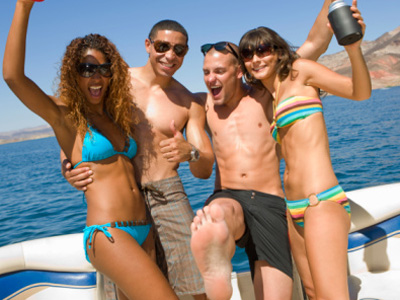 It's time to start really sucking up to that friend with a boat.

That's because the biggest party on Lake Michigan is ready to go down on Saturday.

The annual Chicago Scene Magazine Boat Party takes place in the Play Pen, off Chicago Avenue Beach.

Thousands of party-goers are expected to pack 500 boats to party from noon to 6 p.m.

Tickets aren't sold for the actual party -- you must have access to a boat, Jet ski, canoe, inflatable raft, basically anything that floats in order to participate.

Sunday is listed as an alternative date in case of rain.