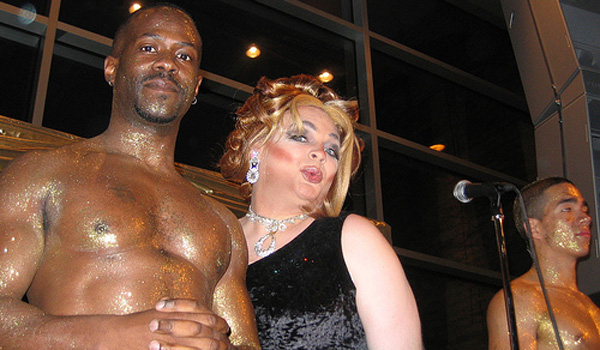 Chicago has been the breeding ground for some of the Academy of Motion Picture Arts and Sciences' biggest names: Jennifer Hudson, Bill Murray, and Frances McDormand to name but a few. Therefore, it only makes sense that some of the hottest and hippest LGBT locales will be honoring the event, unofficially recognized as the Gay Super Bowl.
Kit Kat Lounge & Supper Bar -- Per tradition, this Lakeview social landmark will be hosting their annual Oscar soiree, complete with half-price martinis, an assortment of delicious tapas, and performances by diva extraordinaire Candi Stratton as Cher. Add $500 in giveaway prizes and you have a fabulous all-round party.
Wild Pug -- Starting at 5 p.m., the most recent addition to Uptown's ever-growing gay scene will be hosting a special viewing party on their plasma screen-clad walls. An Oscar Pick contest will leave one lucky winner walking away with a $100 Crew and Wild Pug gift card. Did someone just say "Next round is on me?"
Center on Halsted -- The heart of Boystown's community will be hosting a lavish red carpet reception and a live telecast starting at 6 p.m. Walk down a paparazzi-flanked walkway to the glamorous ballroom, where cocktails and hors d'oeuvres will be served. Tickets range from $75 - $125, but the raffle prizes could have you walking away with a pair of round-trip tickets and hotel accommodations to Hollywood. Better check up on Brangelina's dinner availability!
<strongSidetrack> -- This famed video bar, normally thought of as the megaplex of gay bars, will be sure to fill their patrons' appetite for action and glamour with their Red Carpet Party. Sip on the special drink of the night, and be sure to do a few "fruit loops" to enter the unofficial contest known as "Performance By A Leading Flirt." The winner will undoubtedly be seen in the Free Press' "Scene and Seen" section the following week. </strong
Hamburger Mary's -- Andersonville's much beloved cute-as-a-button-down-by-Marc-Jacobs restaurant will be tuning into the Gay Super Bowl at 6 p.m. Patrons will be given ballots to guess the recipients of this year's golden statuettes. The lucky winner will receive a yet-to-be-revealed surprise.
In a year where only one Illinois native, Richard Jenkins, received an acting nomination, your chances of going home with a coveted prize are looking pretty great.
Shlomi Rabi is a member of the NBC Chicago Street Team.