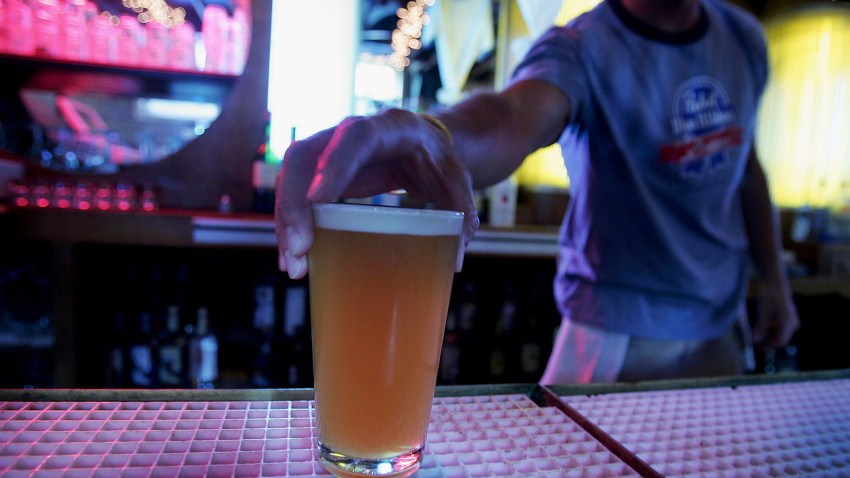 Paramount Room, the slick River West pub owned by Jon Young (of Kitsch'n fame) and Stephen Dunne (Young's chef and partner in Volo, a Roscoe Village wine bar) is the kind of neighborhood hangout -- just upscale enough without being off-putting in any way -- that you could find yourself in on a regular basis.
Now, to sweeten the deal, Paramount Room has introduced several dining and drinking specials to get you in the door even more often.
Let's start with happy hour.
Every Thursday and Friday, the conveniently located Paramount Room will offer you and your fellow worker bees (or unemployed friends, whatevs) complimentary gourmet hors d'oeuvres from 4:30-6:30PM. Paramount's full lineup of craft beers, boutique wine list and crafty cocktails fuel the after-work fun. Then, you can keep it going into the weekend's bewitching hour with half-priced appetizers on Saturday nights from 11PM-1AM in Paramount Room's lower-level "speakeasy" lounge.
And who doesn't need a pick-me-up during the week, as well?
Paramount's list of daily specials are enough to make a standing reservation (or claim a barstool as your own -- how awesome would that be?). One of the most buzzed-about deals in town is the kobe burger-and-a-pint for $10 offer, available at Paramount Room anytime.
You'll get a wagyu kobe beef burger served with organic greens, red onion, beefsteak tomato and special sauce, and you can add artisan cheeses, Berkshire bacon, a fried egg and other top-of-the-line toppings for an extra charge. Pair it with a pint of select craft beers on draught, and just dish out a 10-spot.
Other daily deals include all-you-can-eat fish & chips plus half-off bottles of wine on Tuesdays; chef Dunne's Amish fried chicken night with $2 PBR cans on Wednesdays; and Sunday brunch specials.
Copyright FREEL - NBC Local Media