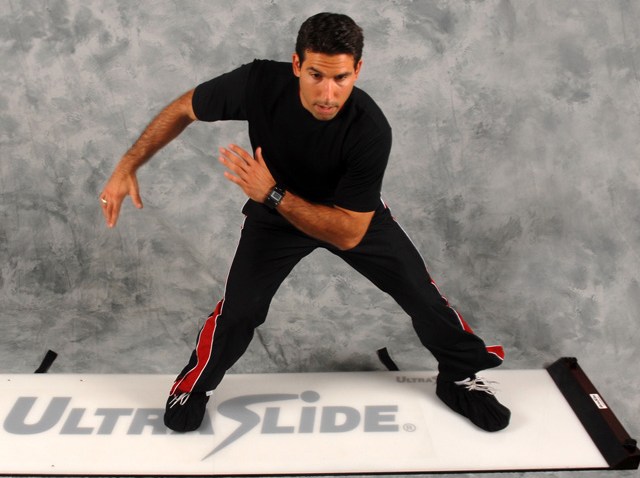 Tuesday's contestants on NBC's "Biggest Loser" will be slipping and sliding their way in shape, thanks to an item produced in the Chicago area.

The UltraSlide slideboard -- a slippery mat that allows users to produce skating-type motion -- is produced by Northbrook-based Varisport.

Owner Barry Slotnick was approached by the producers last year about incorporating his device into a challenge on the show.

"You'll see some of the contestants slip on it. That's common, but as soon as you get the hang of it, it's a heck of a cardio workout, along with agility, strength and power," Slotnick said.

Slotnick has been making the UltraSlide's for 16 years, but similar products first popped up in the late '70s with speedskater Eric Heiden, who won multiple medals at the Lake Placid Winter Olympics.

But it's not just for skaters. Notable trainers such as Chicago's Tim Grover have bought devices for clients such as Michael Jordan, and Slotnick sold a pair to Super Bowl MVP Drew Brees and his wife last year. Other notable athletes who've used the device include Jim Thome when he was with the White Sox and NBA players Shawn Marion and Danny Grainger.

Aside from the skating motion, there's 50 different exercises you can do on an UltraSlide.

"A lot of athletes find it a fun diversion. It's much more interesting than a treadmill or a bike," Slotnick said.

The exposure the show has given the company prompted them to produce a smaller Biggest Loser home version that will expand their market beyond teams, fitness studios and hospitals.

The devices retail for $299.95 for the home version, and $459.95 and $579.95 for the bigger versions.