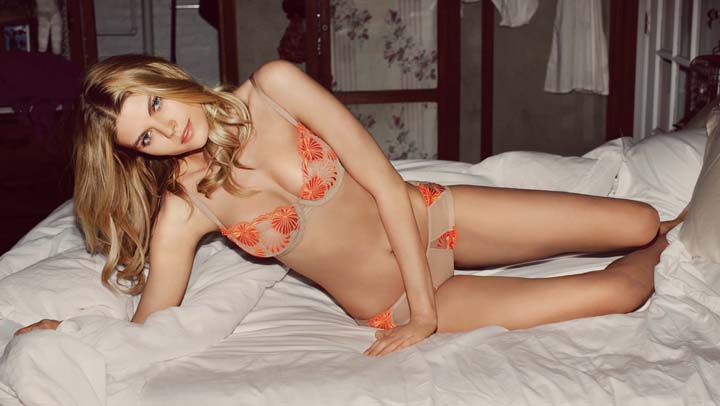 Are you in a lingerie rut? Toss the cotton granny panties aside and head to Nordstrom on April 20 and 21 for the store's "Frill Seekers" event.
During the two-day panty party, you can check out all the latest trends in lingerie and get an expert's opinion on the best looks to fit your size, shape and style. Plus, see what's hot and what's not in underthings.
Try out flirty new looks with the help of your own lingerie stylist and when you buy, you'll score a gift with your $50 bra and panty purchase.
"It's time to break the basic nude and black lingerie rules with unexpected pops of bold color this spring," Nordstrom national fit stylist Lauren Harp says. "Customers can update their lingerie by mixing and matching bras and panties in vibrant hues of pink, purple, green or orange."
To schedule your own appointment with a lingerie stylist, visit nordstrom.com/frillseekers.
Plus, your shopping habits will be helping a good cause: For every bra purchased at the event, Nordstrom and participating brands will donate $2 to Susan G. Komen for the Cure to help support research and lifesaving community programs.
Sorry ladies. Looks like there's no more excuses to rock those granny panties.