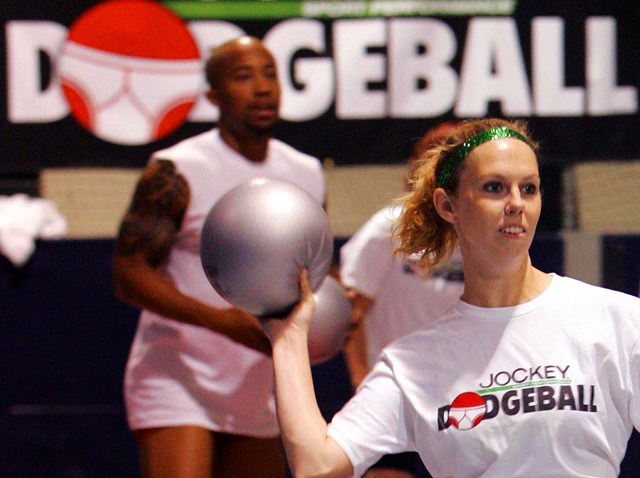 It can be hard enough to get one person to take their pants off, much less more than 1,000.
Which is why it's still significant that more than 100 people came out to the Windy City Fieldhouse Saturday for an underwear dodgeball game.
Jockey International, Inc. was attempting to break the world record of 1,200, and of course, promote their new Sport Performance boxer briefs.
Participants were given a free pair of boxers that they could wear over their pants, or by itself. Most of the players appeared to take advantage of the latter.
Jockey donated $10,000 to the Prostate Cancer Foundation.