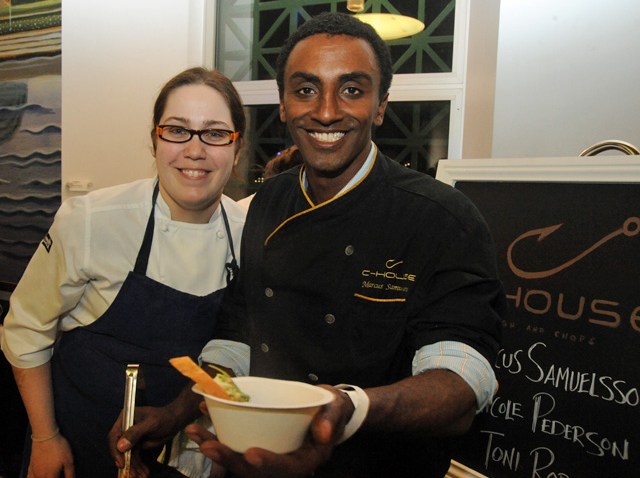 Now that he's been crowned "Top Chef Master," Marcus Samuelsson is gonna be one red-hot commodity.

He's a New Yorker, but Chicago's also claiming him seeing as his C-House restaurant in the Affinia hotel is one of the hottest seafood spots to open in years.

Samuelsson and his team will head up to rooftop lounge C-View for BBQ Bootcamp, an open-air grilling exhibition on June 26-27.

Guests will be treated to a cocktail reception, BBQ prepared by the chefs and a gift bag. Higher-priced packages are also available that include a room at the hotel.

Samuelsson took the crown Wednesday night in the finale of Bravo's "Top Chef" spinoff, receiving particular plaudits for his Salt-cured duck with foie gras flan. Among the judges was Chicago Chef Rick Bayless, who won the first season of the show.

BBQ from a master. Sure beats the burnt offerings you're used to chowing down on at your usual family backyard feast.

June 26-27, noon-2 p.m., $75-$339

Audarshia Townsend is the creator of the local food blog 312DiningDiva.com. She also provides content for Dining Chicago and Playboy.com.