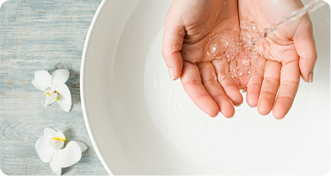 A new Bucktown health store is the perfect place to help keep your New Year's resolutions in check, provided being more healthy was one of them.
Put down the pastry and get thee to Green Corner for a juice detox program. The new store specializes in fresh, organic juices and drinks and offers different levels of cleanses for those looking to purify.
Pick the length of the cleanse you want, type, and flavor preferences, and the juice bar will design a 3-7 day cleanse specific for your needs. Juices like the liver cleanse -- which consists of dandelion root, apple, celery and cucumber -- detox the liver and alkalize the body, leaving you with a ton of energy and -- most likely -- more room in your jeans.
And for hose of you who can't go by without food, calm yourselves—the juice bar isn't just for cleanses. In addition to freshly-pressed juice cocktails, they also serve a healthy, organic menu of sandwiches, soups and breakfast, in addition to a pastry of the day.
In addition to juices and food, they also whip up a variety of fresh fruit smoothies like Berry Superstar and Sweet Soy. So if the idea of cleansing is a bit too radical, there's still something healthy here for you. Hey, you've got to start somewhere.
Kim Peiffer is the founder of The Glow List, an online magazine dedicated to fitness, beauty, diet, spa and travel.