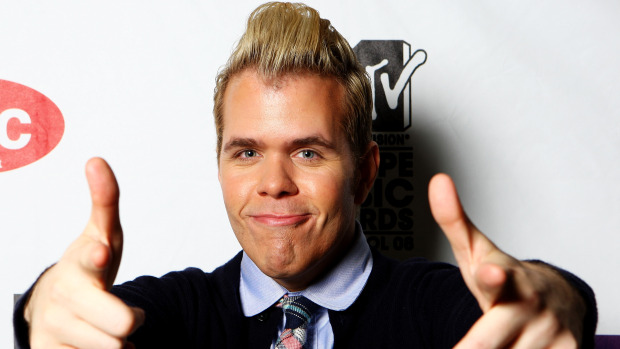 Normally the mere utterance of Perez Hilton's name evokes thoughts of sarcasm and controversy, and that's exactly how he likes it.
"That's what I built my brand on," Hilton told RedEye during a phone interview in late August. "I don't have to be nice. I don't have to be likable. All I care about is that I am providing something of value to my readers, which is news and entertainment."
And while Hilton rose to fame because of his disdainful comments toward celebrities he hates, there are actually a few people he likes.
Those people include the artists in his latest project, the Perez Hilton Presents Tour, which will be coming to the Metro (3730 N Clark St) on Saturday, September 19.
The tour, an offshoot of his music label Perezcious Music, features musicians Ida Maria, Semi Precious Weapons, and Sliimy—Hilton's first signed act.
Hilton makes it clear though that he did not discover these artists by himself. He thanks his many fans, who e-mail him with music recommendations constantly.
"I don't read any music blogs. I don't read any music magazines," Hilton said. "I just listen to everything that is sent to me. ... Most of it is garbage, but every once in a while you do come across something really good."
And while Hilton's name and blog have helped boost the careers of several pop artists—including Lady Gaga and Mika—it is yet to be seen he can actually launch careers of relatively unknown artists.
Here's hoping all the featured musicians get along with their boss. They wouldn't want to get on Hilton's venom-spitting bad side.
Matt Bartosik, a "between blogs" blogger, has never been internationally famous for his sarcasm.
Copyright FREEL - NBC Local Media