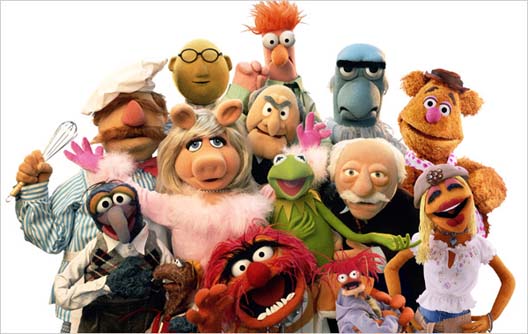 RAINBOW CONNECTION: Without Jim Henson's lovable Muppets, we wouldn't have "Wonder Showzen" or Peter Jackson's "Meet The Feebles." The Gene Siskel Film Center honors the master puppeteer with Muppets, Music, & Magic: Jim Henson's Legacy film series, which begins tonight with "Muppets History 201: More Rarities From The Henson Vault." 164 N. State St.; Loop. 8 p.m. $10 general admission, $7 for students, $4 for SAIC students and faculty, $5 for film center members.
JUMPING JAXX: Electronic powerhouse Basement Jaxx hit up the Congress Theater with Toronto duo MSTRKRFT (pronounced "master craft," for the n00bs). Featuring artists like Yoko Ono, Kelis, and Santigold, the Basement Jaxx's latest effort, "Scars," brings the British duo back to the forefront of progressive dance music. 2135 N. Milwaukee Ave.; Logan Square. Doors open at 7 p.m. $26.50 for general admission. $50 for VIP. 17 and older.
REEL IT IN: The lesbian and gay film festival Reeling is underway, and tonight's screening of women-behind-bars flick "Stuck!" includes a "lesbian lockdown" afterparty at Circuit. The real treat, however, is special guest and "Stuck!" star Mink Stole, who's a staple in many John Waters classics, like "Female Troubles", "Desperate Living," and "Serial Mom." 3641 N. Halsted St.; Lakeview. Film screens at the Landmark Theater at 7 p.m. $10 for the film, $25 for film and afterparty.