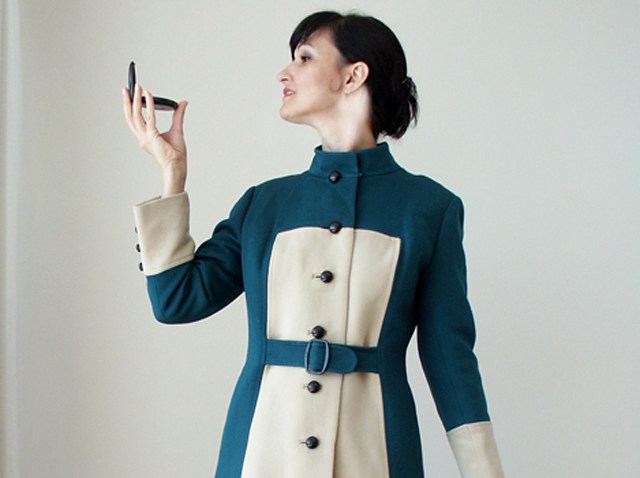 Modern-vintage may sound like an oxymoron, but when it comes to the annual Modern Vintage Holiday Market, it's not oxymoronic at all. In fact, it just goes to prove that opposites really do attract.

This weekend (with extended hours on Sunday), shoppers can one-stop-shop-it at this merry festival, located indoors at the West Loop's Beaux Arts Plumbers Hall.

This shoppers' paradise is produced by the folks behind the Randolph Street Market Festival, and features the world famous Chicago Antique Market and Indie Designer Market.

A plethora of vintage and indie fashion, jewelry, art, decorative objects and housewares will make you want to give up Bloomingdale's, Nordstrom, Crate and Barrel and other sundry online superstores this holiday season.

Looking for something for grandma? How about a classic broach? A vintage clutch sounds perfect for your platform-heeled/metallic-legginged sis. Or perhaps an embroidered handkerchief will do the trick for your old school dad.

And, no joke, prices range from mere pennies to the thousands. We wonder what kind of treasure one could buy for, say, 97 pennies?

To top it all off, the Modern Vintage Holiday Market provides free parking to shoppers in the Plumbers Hall lot.

Listen up Mayor Daley -- that's what we call a stellar holiday gift, modern or otherwise.

Modern Vintage Holiday Market, Nov. 21-22, Beaux Arts Plumbers Hall, 1340 W Washington St. $10 ($8 in advance).

Erica Bethe Levin is the co-founder of CheekyChicago.com.