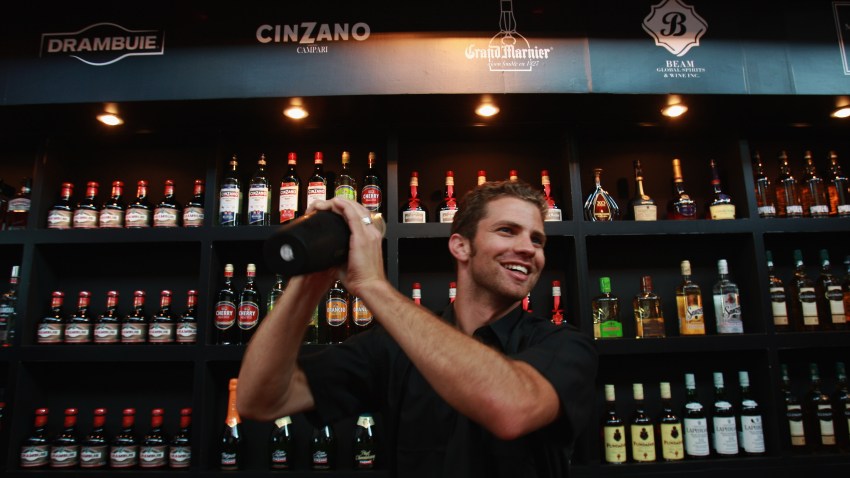 The term "mixologist" is fairly new, but basically it means someone who goes beyond bartender -- they're more like "cocktail chefs." The boys behind the Boka Restaurant Group, which consists of red-hot restaurants Boka, Perennial and Landmark, are setting out to find Chicago's top mixologist, and they're letting you in on the fun.
The competition will be set up in a bracket-style tournament, much like the March Madness college basketball tourneys you're still recovering from. The first match-up will take place this Wednesday, May 13 from 6:30-8PM at Perennial in Lincoln Park. The contenders for this single-elimination showdown will be Dan de Olivera of Boka going up against Marc Yanga of The Gage. Cocktail fanatics can attend this heated competition free of charge, which will include complimentary appetizers and samples of the mixologists' concoctions, which you can then vote on. The winning bartender will be chosen by your votes (75 percent of the tally) along with those of a celebrity judge (25 percent). This week it's our very own 312 Dining Diva, Audarshia Townsend.
The single-elimination rounds will take place every other Wednesday evening at Perennial through Oct. 7 and will feature some of Chicago's best-known bartenders, such as Adam Seger of Nacional 27, Zach Friedlander of Relax Lounge and Todd Appel of Crimson Lounge. A different celebrity judge, including WXRT DJ Lin Brehmer, writer Ari Bendersky, Brian Duncan of BIN 36 and an array of Chicago chefs, will sit in each week.
The victor will be crowned on Wednesday, Oct. 7 and will be awarded a prize package and the title of "Chicago's Top Mixologist" and will have their cocktail featured on the drink menu at Perennial.
Copyright FREEL - NBC Local Media