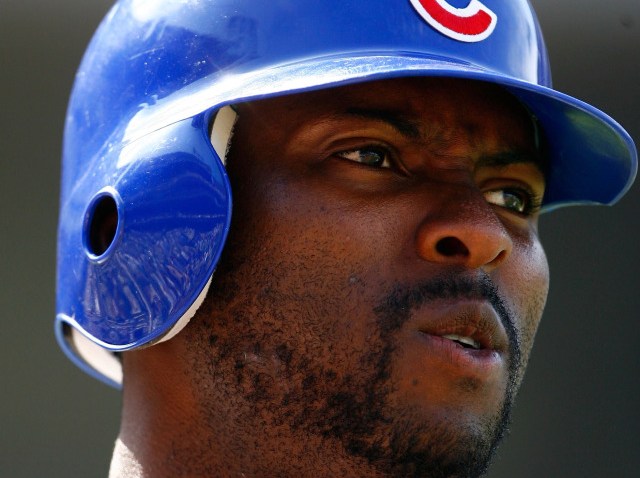 Milton Bradley didn't do his homework before joining with the Cubs last off-season.

The sort-of apology he released yesterday tells the tale, if you read between the lines.

"I chose Chicago as a free agent because I wanted to be part of finally bringing a championship to the Cubs' fans. I expected to have a great season and I am deeply disappointed by my performance and the team's struggles," said Bradley, who signed a $30 million, three-year contract in the offseason.

"I wish that I handled certain things different and I apologize for those things that did not work out for the better," he said in a statement. "The air has been cleared, and we all want to move on and look forward to better days."

Milton Bradley wanted to be the hero.

He was seduced by the same desire as countless other successful baseball types who come to the Windy City to help end the century long championship drought and end up watching their careers die instead.

Forget that Bradley struggled and was booed loudly at Wrigley Field while hitting .257 with 12 homers and 40 RBIs, he was doomed from the beginning because he fancied himself a savior.

Lou Piniella, who said that he is happy Bradley apologized is guilty of the same belief.

Get it straight people: THE CUBS CANNOT BE SAVED.

The team's GM seems to be the only one who gets it. Sure, Jim Hendry is the one who brought Bradley on board, and he's the guy who built this lemon of a team, but at least his attitude is correct.

"We'll worry about next season when this season is over," Hendry said when asked about Bradley's future with the team.

And there's the rub.

Listen to Hendry, potential 2010 free agents: being a Cub is filled with worry, and it's always about next year.

Copyright AP - Associated Press