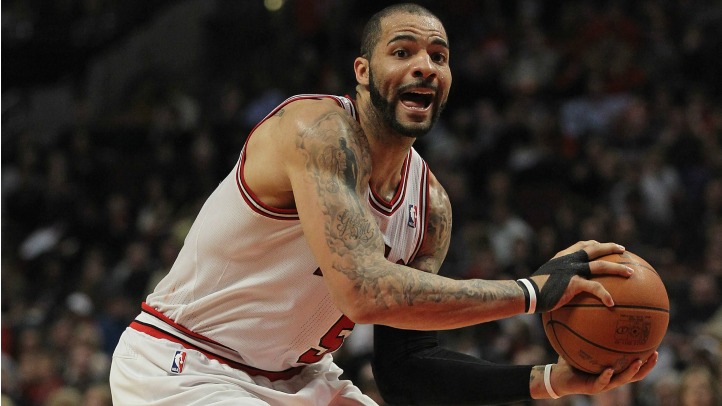 The Bulls are looking to rebound in Game 3 against the Sixers, only this time they'll have to do so in a hostile environment in Philadelphia.
Chicago is looking to shake off the disappointment of Game 2 and get back to what has made them one of the best teams in the NBA for the past two season. Defense, defense, defense.
Derrick Rose isn't walking through that door and the Bulls will have to go back to winning games as a collective on defense and a balanced offensive attack if they're going to steal one in Philadelphia. The Bulls must also get more production out of Carlos Boozer.
In Games 1 and 2 combined he scored just 18 points and grabbed 12 rebounds. Offensively, Boozer has taken only 18 shots in the series and the Bulls should probably go down low to him more, but he's got to work harder on the glass.
Read more on what Chicago needs to do in order to rebound in Game 3, what they need from Carlos Boozer, the Bulls five biggest obstacles to a title and more.