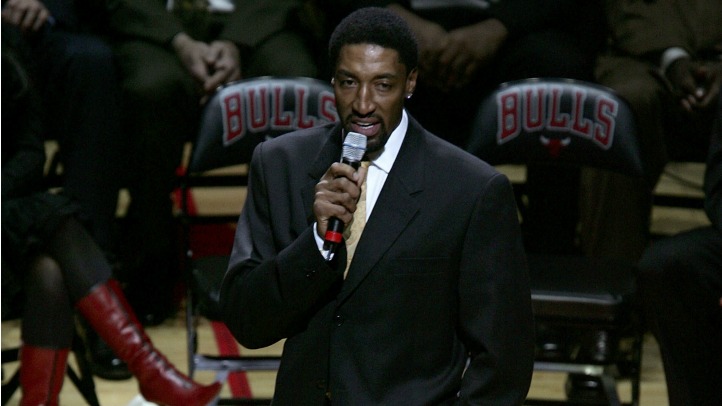 Scottie Pippen knows a thing or two about overcoming adversity.
Though he's a Hall of Famer and six-time NBA world champion, Pippen had to overcome a lot during his career as a Bulls player. From being called "soft" in the playoffs because of migraines, to being thrust as the leader of the team when Michael Jordan retired to play baseball.
Pippen overcame it all and left no question that he's one of the greatest players to ever set foot in the NBA once he stepped away from the game.
Since his retirement, Scottie's always been a mainstay around the Bulls organization. He currently serves as team ambassador and can be seen sitting courtside during many of Chicago's home games. He has a vested interest in the team, the organization and like most Bulls fans, he wants them to achieve the ultimate goal of winning a seventh NBA title.
After Kyle Korver's emotional and heartfelt message on Facebook, Pippen decided to pen an open letter of his own to the team:
"Your team has come a long way in terms of what it has been able to achieve this season. And that was done collectively, as a group. It has never been about any one individual. Yes, Derrick was the reigning NBA MVP, but he epitomizes the team concept and you all followed his lead. So it's been the effort of the group, as well as a tremendous job by the coaching staff, which has gotten us to this point. And it's exactly why I feel good about this team right now. You're a group that remains together. You've repeatedly lifted each other up when a teammate has fallen. Now, it comes down to continuing to give your best effort every time you step on to the basketball court."
Read on for the rest of Pippen's open letter to the Bulls, if the Bulls are still a title contender, a peak into CJ Watson's mindset and more.