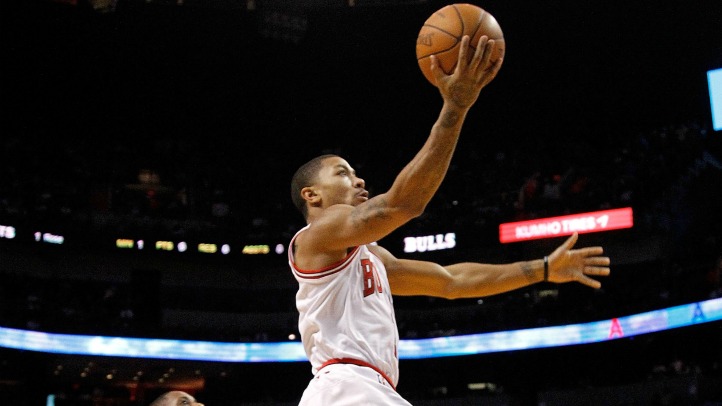 Update: Bulls pull off victory despite horrible shooting by Derrick Rose...

Derrick Rose participated fully in the shoot around Thursday at the Berto Center, and the outlook for him playing tonight against the Miami Heat looks good.

The Bulls can clinch the Central Division crown with a victory tonight and all but eliminate any chances Miami had of catching them in the Eastern Conference standings.

Read on for stories about Rose's status, what the Bulls need to do to beat the Heat tonight, whether Derrick ever will be able to adjust to LeBron James's defense and debating Miami vs. Chicago.