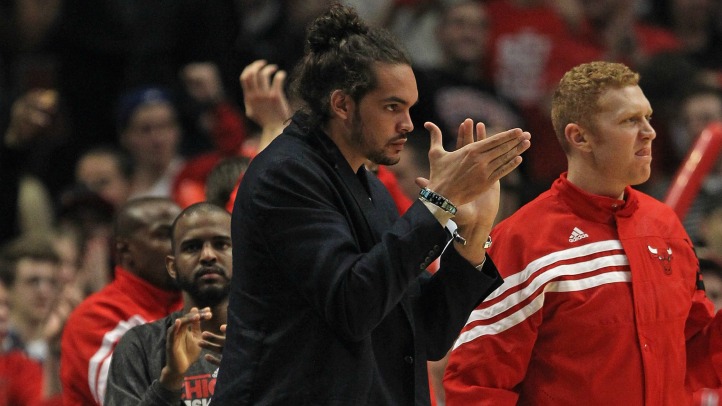 The Chicago Bulls came out and won Game 5 against the Philadelphia 76ers and essentially imposed their will on them by ratcheting up the physicality and turning the game more into a fight (literally) than a basketball game.
After losing in Games 2, 3 and 4 by essentially being outplayed on both ends by the Sixers, Chicago resorted to hustle, muscle and a little bit of luck (Luol Deng hit three 3-pointers with the shot clock running down in the fourth quarter) to extend the series to a sixth game.
Of course the Bulls aren't out of the woods just yet and their mantra of "one game at a time" holds true.

They can't look ahead to bringing a seventh and final game back to the United Center on Saturday, they must first go into a hostile environment on the road at Wells Fargo Center in Philadelphia and win Game 6. Every game from here on out is an elimination game for Chicago and the team cannot lose sight of that. "Win or Go Home" still applies.
The Bulls plan on continuing their rough play to try and throw Philly off their game. With the Sixers being such a young team, focusing on trying to compete with Chicago physically while at the same time being faced with trying to close the Bulls out, just adds to the pressure they now face even on their home floor. It gives the Bulls an advantage, albeit slight, but an advantage nonetheless.
Read on for Chicago's gameplan in Game 6, a look at the pressures that both Chicago and Philadelphia now face, a Philly perspective on what the Sixers need to do in order to advance and more.