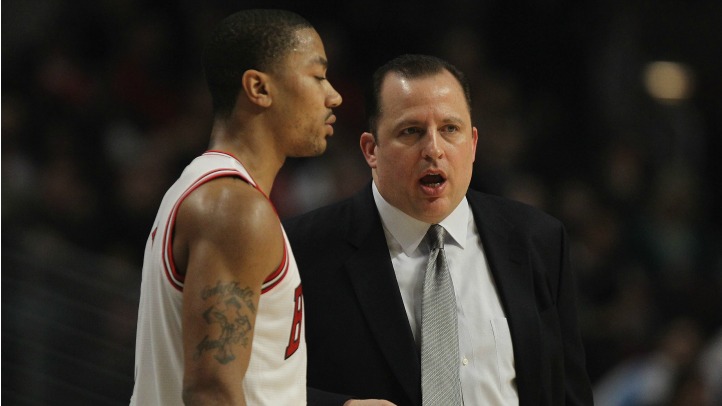 No practice for the home team today. Coach Thibs gave the Bulls the day off to shake off Monday night's loss to the Wizards and put it behind them in preparation for Wednesday's game on the road against another bad team, the Charlotte Bobcats.
The day of rest gives Derrick Rose and Luol Deng an opportunity to get treatment as both were sidelined. Rose is nursing what the team has called a foot injury and Deng has sore ribs after taking an elbow on Sunday from former Bull Ben Gordon.
While most feel that D. Rose needs to play his way back into readiness for the Playoffs, there are some who feel the short-term results could have long-term and potentially damaging effects and that the Bulls brass is going about dealing with his injuries all wrong.
Read on for stories on whether the Bulls are making a mistake by trying to play Rose, the full interview Derrick gave to GQ Magazine, questions about his mental toughness and more.