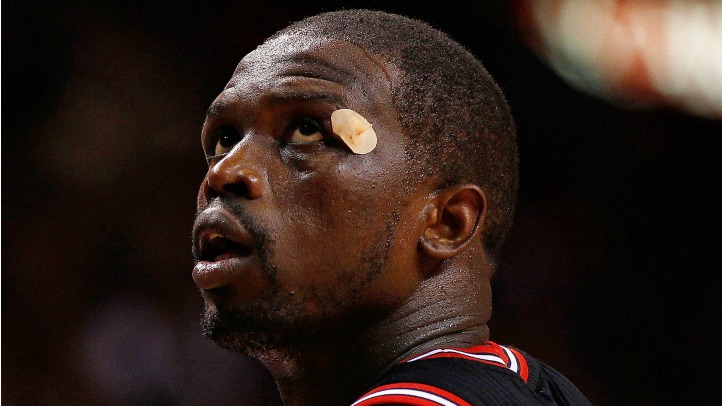 The Miami Heat threw a lot of cheap shots Chicago's way Thursday night, and unfortunately, none of the Bulls players seemed to want to do anything about it.
No one on Chicago's roster delivered a "message sending" foul to any of Miami's players after James Jones' cheap shot on Joakim Noah, LeBron James' hard pick on John Lucas III or Dwyane Wade's forearm shove to the ground of Rip Hamilton. At least, with the exception of what may have been an errant CJ Watson slap to the face of Heat guard Mario Chalmers on a drive to the basket.
Given the injuries that also have plagued the team this season, did this game expose the Bulls as a "soft" team both physically and mentally?
Read on for stories on whether the Bulls have a major flaw in the "toughness" department, "Anklegate" and more.