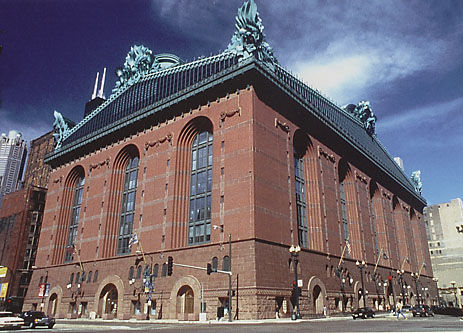 ADVENTURES IN MANHOOD: Pulitzer Prize-winning author Michael Chabon stops by the Harold Washington Library to read from his new memoir, "Manhood For Amateurs: The Pleasures And Regrets Of A Husband, Father, And Son." Chabon solidified his status as a superstar with "The Adventures Of Kavalier & Clay," which at one point was considered for a film adaptation. 400 S. State St.; South Loop. 6 p.m. Free.
BOOK IT TO LITERARY CHICAGO: Local literary darling Joe Meno will discuss his latest novel, "The Great Perhaps," at Literary Chicago. This Vonnegut-esque tale focuses on the Caspers, a family in which each member desperately tries to connect with something—God, a giant squid, the anti-capitalist revolution—but they discover their emotional voids can't be quenched that easily. 17 N. State St.; Loop. 6 p.m. Free.
EMO BLOWOUT: The Get Up Kids gained notoriety during the second wave of emo during the '90s, and the group relives those glory days with its 10th anniversary tour that stops off at the Metro. Openers include Kevin Devine and The Life And Times. 3730 N. Clark St.;Wrigleyville. 6:45 p.m. $23 in advance and $26 at the door. All ages.