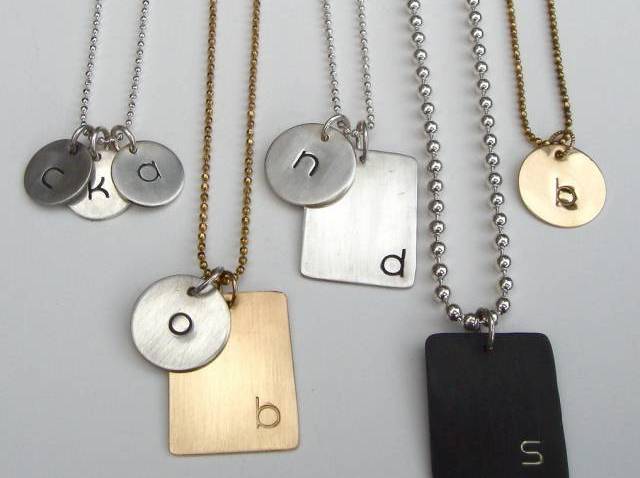 Hidden within a Wicker Park studio, jewelry designer Julie Schwanbeck is busy metal-smithing her way to neatly designed rings, necklaces and earrings for her company, Jules.
Every piece of jewelry is handmade using precious and semi-precious metals (sterling, gold), gemstones (black diamonds, sapphires, topaz, rubies, amethyst, garnets, emeralds, tourmaline), and organic minerals (druzies, kyanite, geodes, sea life, wood).
And one of the many items she crafts that has made her particularly popular are her chic I.D. tags, a unique take on the ever popular personalized initial necklaces. Those, and some of her other creations, have been splashed on the pages of multiple publications from InStyle to People.
Rachel Ray
loves her creations so much, she sports her pieces regularly on her daytime talk show.
The I.D. tags are hand forged, and come in a circle or rectangle customized with hand-stamped letters.
The jewelry queen also hosts trunk shows, where she'll personalize tags on-site, offering them in various precious metals (yellow, white, rose gold), shapes and sizes.
Holiday gifts, anyone?