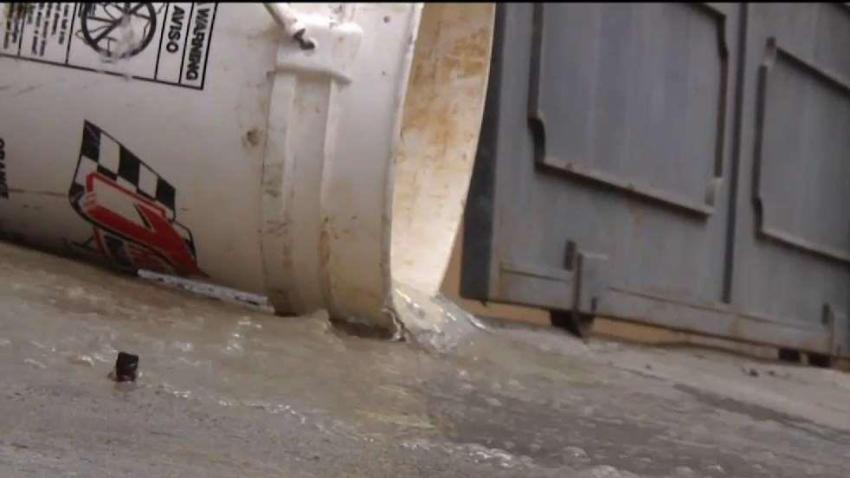 The following content is created in consultation with Visit Seattle. It does not reflect the work or opinions of NBC Chicago's editorial staff. Click here for more ideas on things to see and do in Seattle.

Located in the heart of downtown Seattle, Seattle Art Museum — or SAM — is a soaring urban space brimming with iconic permanent collections and inspiring temporary installations. From the statues lining the Grand Staircase upon entry to transcendent works by Rothko to large scale pieces like the existential Mann Und Maus, SAM's galleries offer guests a thoroughly moving and thought-provoking experience.
With their unique collections and wonderfully skewed approach to culture, Seattle's immersive and interactive museums have the power to fill you with wonder and make you feel like a child again. Discover the magic by scrolling down to watch every episode of Seattle + Play, a six-part video series pairing local kid tour guides with unsuspecting adult visitors.
Episode 5: Reflect + Play
Seattle is rich with Pan Asian history. From early Chinese immigrants to a college-bound Bruce Lee, the city has been influenced and shaped by the unique customs and contributions of its Asian immigrants. Step inside these uniquely American stories at the Wing Luke Museum — a historic space where Asian Pacific American heritage, stories, and culture are preserved and empowered.
Episode 4: Rock On + Play
Seattle has been the birthplace of several pop culture trailblazers: from Jimi Hendrix to Nirvana; Twilight to Xbox; Macklemore to Chris Cornell. So it's no wonder that it's also the home for the Museum of Pop Culture (MoPOP) – a place that celebrates the ideas and risk taking that fuels pop culture today.
[[413338863, C]]

Episode 3: Discover + Play
From the dinosaurs that once roamed its lands to the peoples of the Pacific Rim that settled upon its shores, Washington State is rich with natural and cultural history. Thankfully, you can explore it all under one roof at the Burke Museum, an interactive space that puts you at the center of this diverse and evolving world. Experience the geology, wildlife and art of the Pacific Northwest in Episode 3 of Seattle + Play.
Episode 2: Soar + Play
It's hard not to feel like a kid again in Seattle's Museum of Flight. Packed with 175 air and spacecraft—from WWI fighters to supersonic spy planes, lunar rovers to flight simulators—the museum offers an immersive experience that's as epic as it is educational. Soar through each exhibit and rediscover the miracle of flight.
Episode 1: Imagine + Play
Seattle is a city that's synonymous with innovation. From the undaunted men and women who rebuilt the city brick by brick after the Great Fire to visionaries like Bill Gates and Jeff Bezos, it's a vibrant community where courage prevails and big ideas flourish. At the Museum of History and Industry (MOHAI), you'll get to interact with Seattle's past and imagine its future.

[[409652935, C]]