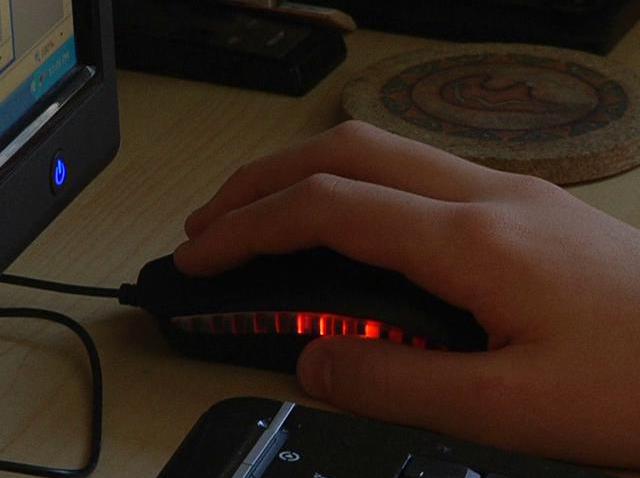 Monday, May 3
Celine Dion's "My Heart Will Go On" can be heard on a recorder.
Bill Murray reads poetry to construction workers.
Cupcake cannon shoots out the pastries.
A guy dances and poses while mowing his lawn.
Parkour to the extreme.
Do the meercute.
Ole Miss students taking a breaking from studying perform the dance from "Slumdog Millionaire."
News outlets report Jay Leno bombed at the White House Correspondents' Dinner.
The Arizona Department of Education is telling schools that teachers with heavy accents can't teach English classes anymore.
Make-A-Wish Foundation turns a boy with liver cancer into a crime-fighting superhero.
---
Tuesday, May 4
A video showcases the best dogs on the web.
Teen heartthrob, Justin Bieber, doesn't know what "German" means.
Harrison Ford is always looking for his family or wife in movies.
Ice cream and rollercoasters don't mix.
A man in Bangladesh stacks and carries 22 bricks on his head.
A couple of Muppets ponder their existence.
Politico reports Jay Leno told recycled old jokes during lackluster performance at the White House Correspondents' Dinner.
First Lady Michelle Obama sends her first tweet through someone else's account.
Inventor Nikola Tesla predicted the invention of texting more than a century ago.
---
Wednesday, May 5
Talk show host Tyra Banks, who was bitten by a rabid dog, playfully foams at the mouth.
Download Darth Vader to your GPS to give you directions.
"Austin Powers" and "Mini Me" show up in a mattress commercial.
A student in China jumps 90 ropes 184 times to set a world record.
A zoo in Scotland sets out its penguins for the imperial march.
Jib Jab creates a video so anyone can star in "The Empire Strikes Back."
A Florida state lawmaker denies looking at porn while sitting through a hearing.
A Massachusetts town wants to ban the sale of bottled water.
A study finds almost half of spouses-to-be want cash for wedding presents.
Ellen DeGeneres gives her take on the iPhone.
---
Thursday, May 6
Learn how to play basketball from a Russian coach.
Overcooked pasta really upsets a man who wants al dante pasta.
Learn how to speak English really slowly.
A little boy's ears prevent him from falling eight stories to the ground.
In response to Arizona's immigration law, a website allows you to download a picture of a white person's face.
Apple product lovers can find their perfect loves who also used Apple products on a new dating website.
A motorcyle stunt goes wrong.
A chocolate formula for toddlers has some nutritionists calling it a pathway to childhood obesity.
Facebook is working to fix a security problem that allows people to spy on their friends' chats.
The "Webby" Person of the Year, Roger Ebert, is asking his tweeps for five words to use in his acceptance speech.
The National Republican Senatorial Committee released a negative campaign ad of Ohio Lt. Gov. Lee Fisher shirtless.
---
Friday, May 7
The City of Chicago will exchange $75 gift cards for guns at the following locations on Saturday, May 8th.
C&T International/Sorelle issue a voluntary crib recall.
A car commercial shows how the vehicle can keep you safe from an unhappy sword-wielding employee.
A passerby thinking Sir Ian McKellen, who played Gandolf in "The Lord of the Rings", is homeless gives the actor a buck.
A poll from "Good Surgeon Guide" awards Iggy Pop with the worst celebrity face award.

Elvis Presley's doctor believes the king died from chronic constipation.
Boys are heading to salons asking for Justin Bieber's haircut.
A major change for the Internet leads to urls with Arabic characters.
A surprising number of Americans use Twitter.
Beavers in Canada created the world's largest beaver dam.
Short story writers can become online senations.