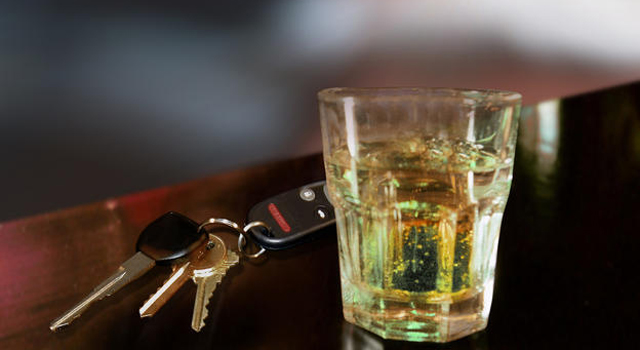 This was one heck of a beer cruise.
LaPorte cops arrested a man with a .503 BAC -- more than six times the legal limit -- after a police chase Sunday night, says NWI.com.
The volume of alcohol 35-year old Brandon Clark allegedly consumed can severely impair motor functions. Anything over 0.40 BAC can result in death, according to police.
Police first observed Clark about 4:30 a.m. Sunday, sitting in a 2004 Chevy Blazer at a railroad crossing. After the train passed and the gates lifted, the SUV sat there for about 20 seconds, say police.

When the officer approached, the vehicle sped away.

The officer followed the car, which stopped and started, throughout LaPorte, before it finally stopped in the 200 block of Maple Avenue.
Clark alledgedly then exited the Blazer and yelled at the officers to ''shoot me'." During a profane tirade, Calrk said several times he was a ''good guy,'' police said.

Open bottles of rum and vodka were confiscated from the SUV, according to police.

Responders took Clark to LaPorte Hospital where a blood test revealed his whopping .503-percent BAC. The LaPorte County Coroner confirmed that a 40 percent blood alcohol content can be lethal or at least cause unconsciousness.

Police charged Clark with a Class D felony resisting law enforcement and Class A misdemeanor operating while intoxicated.